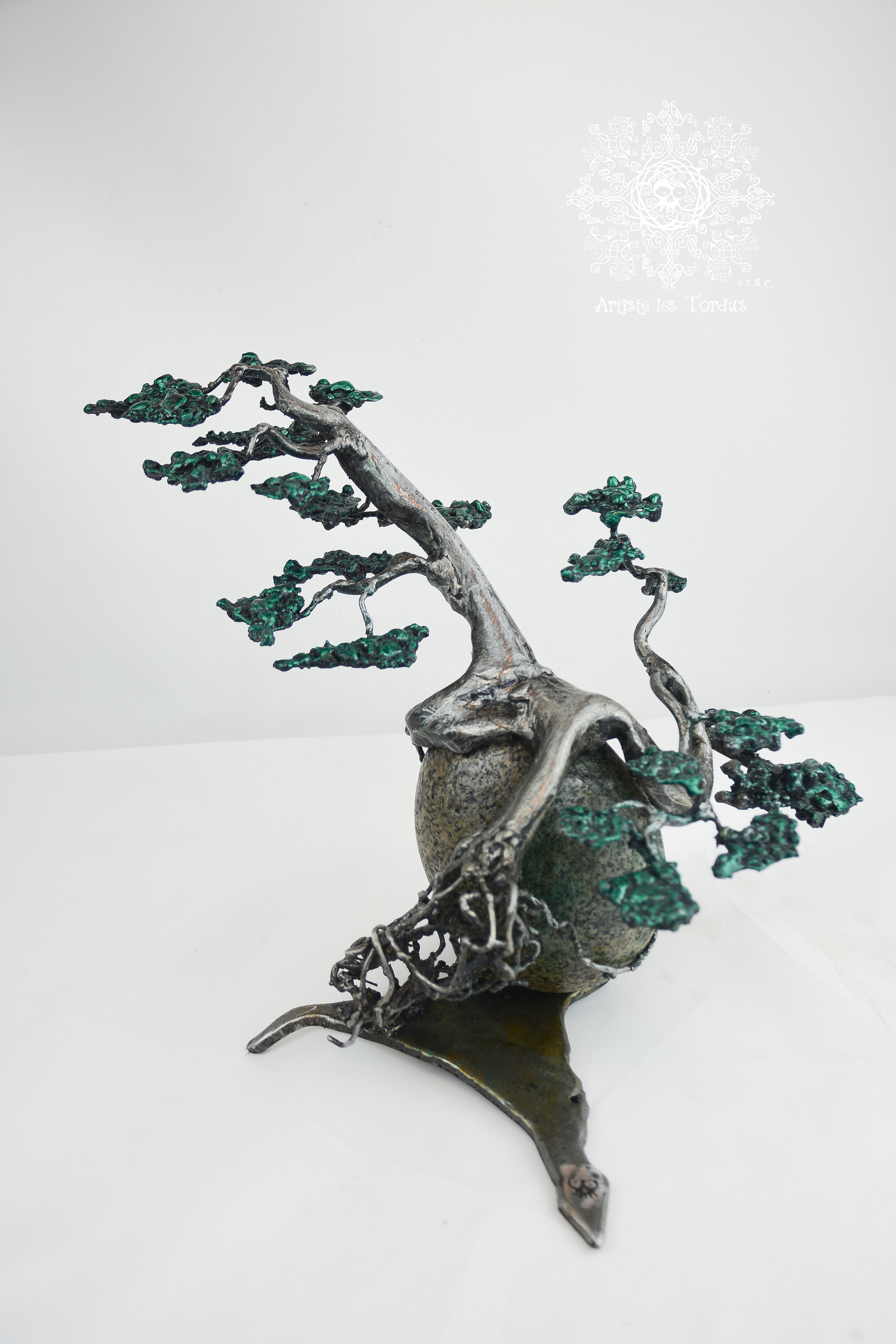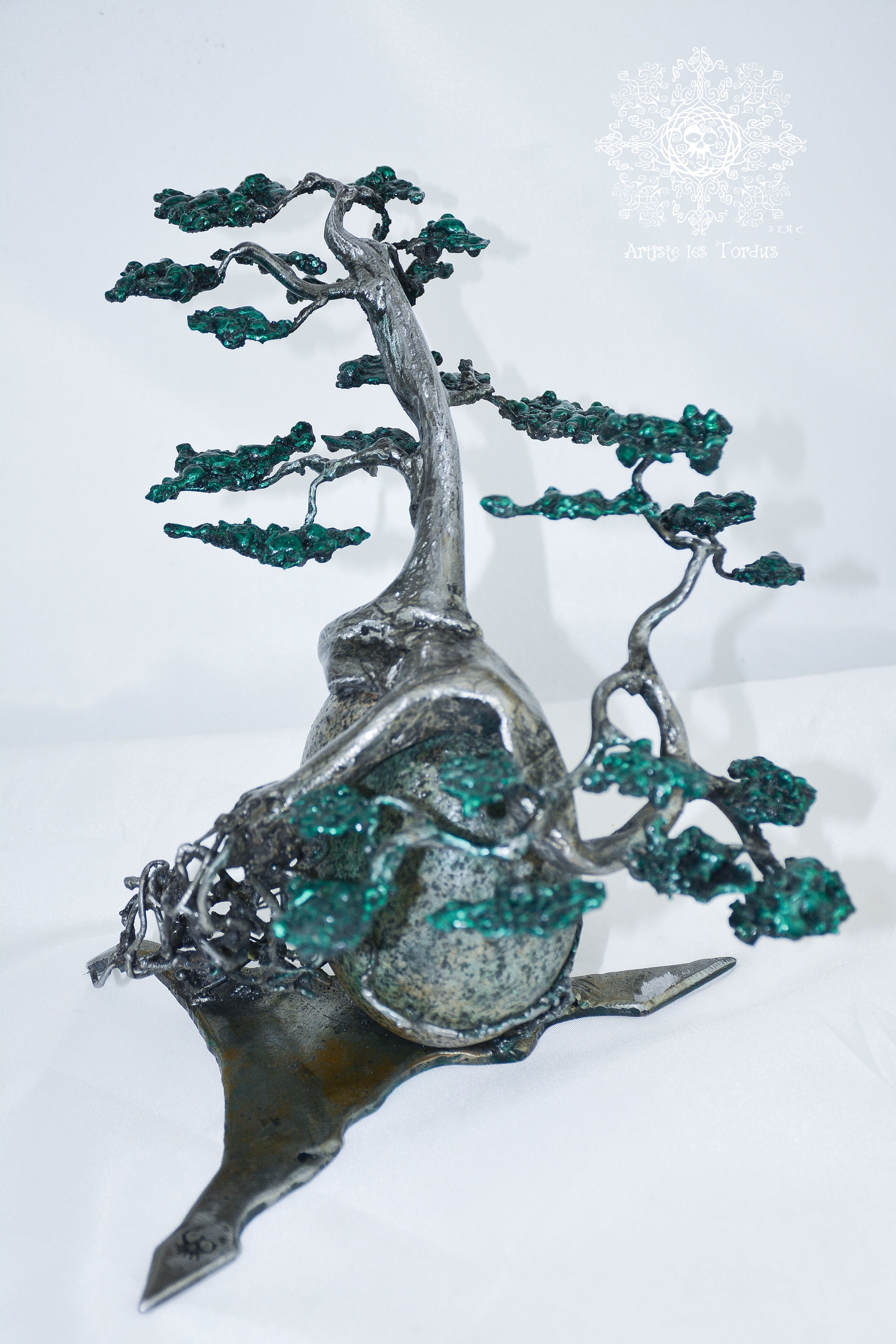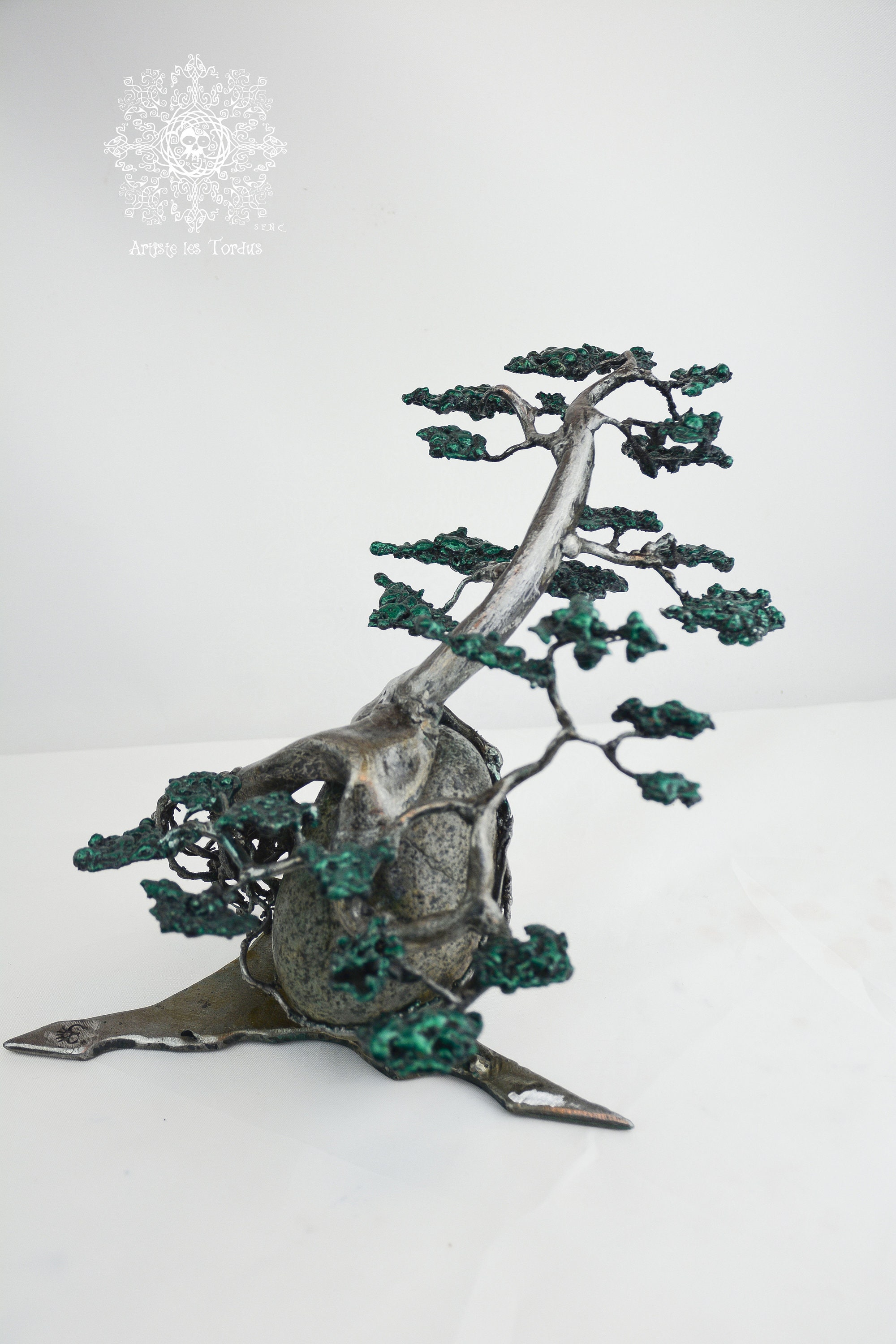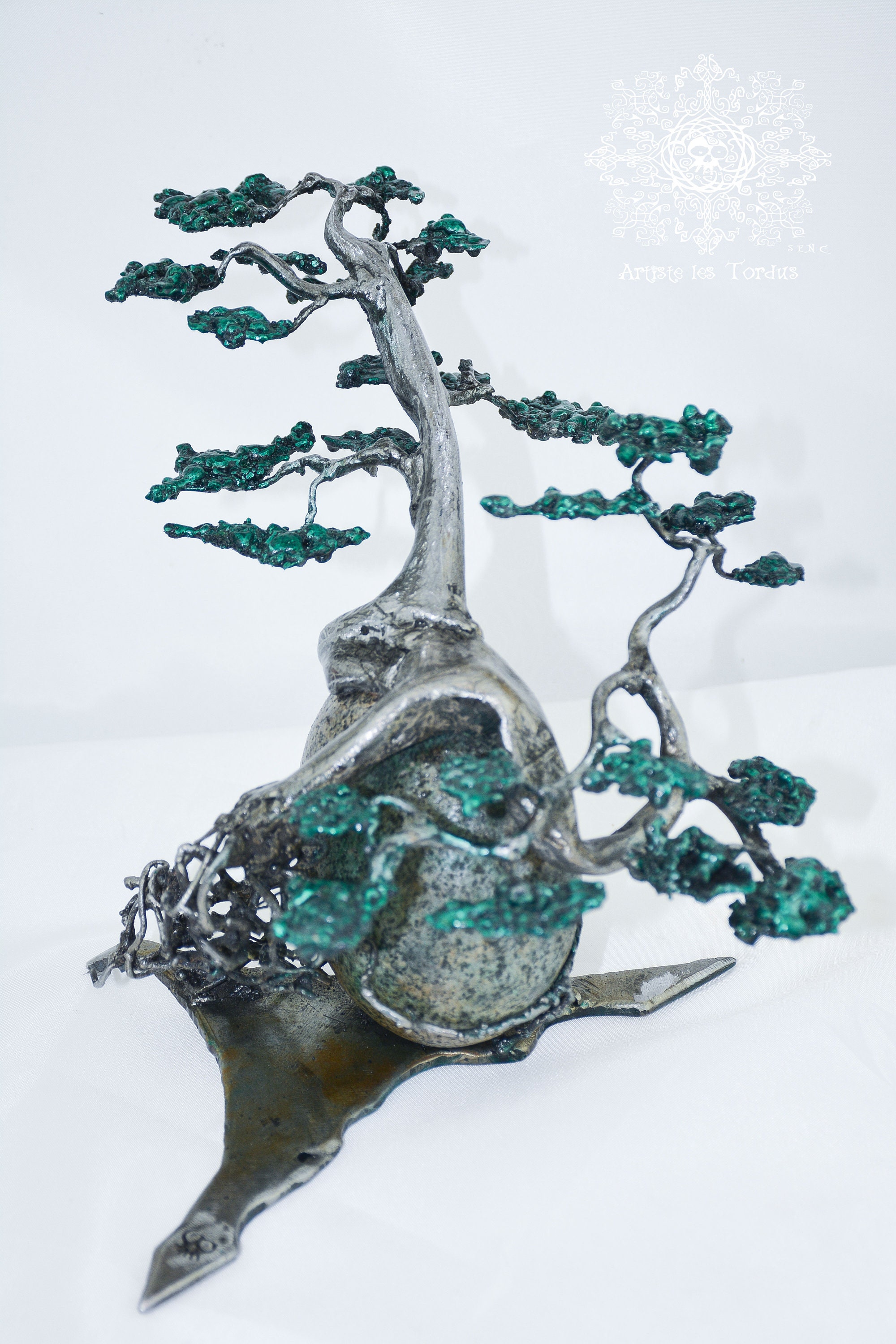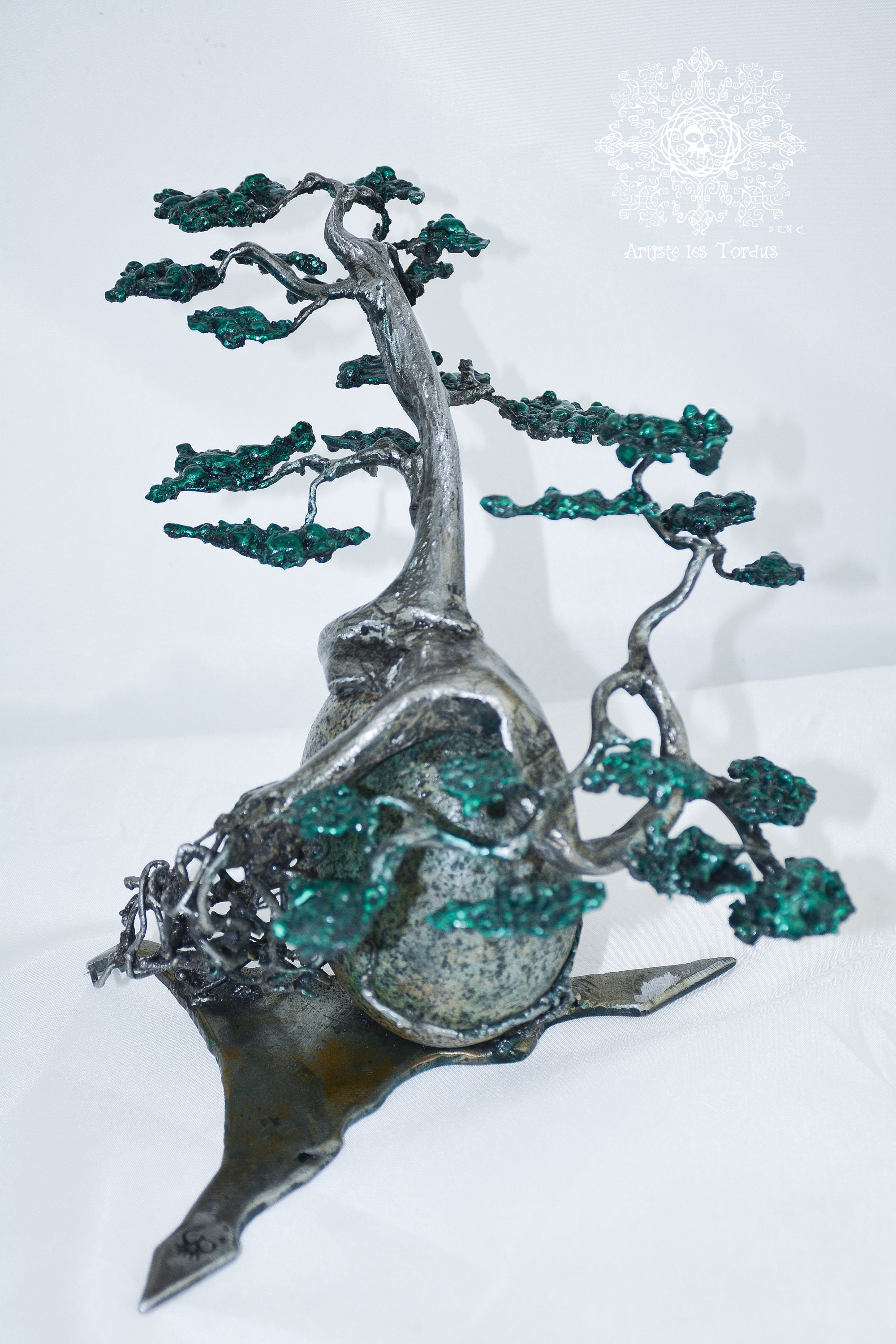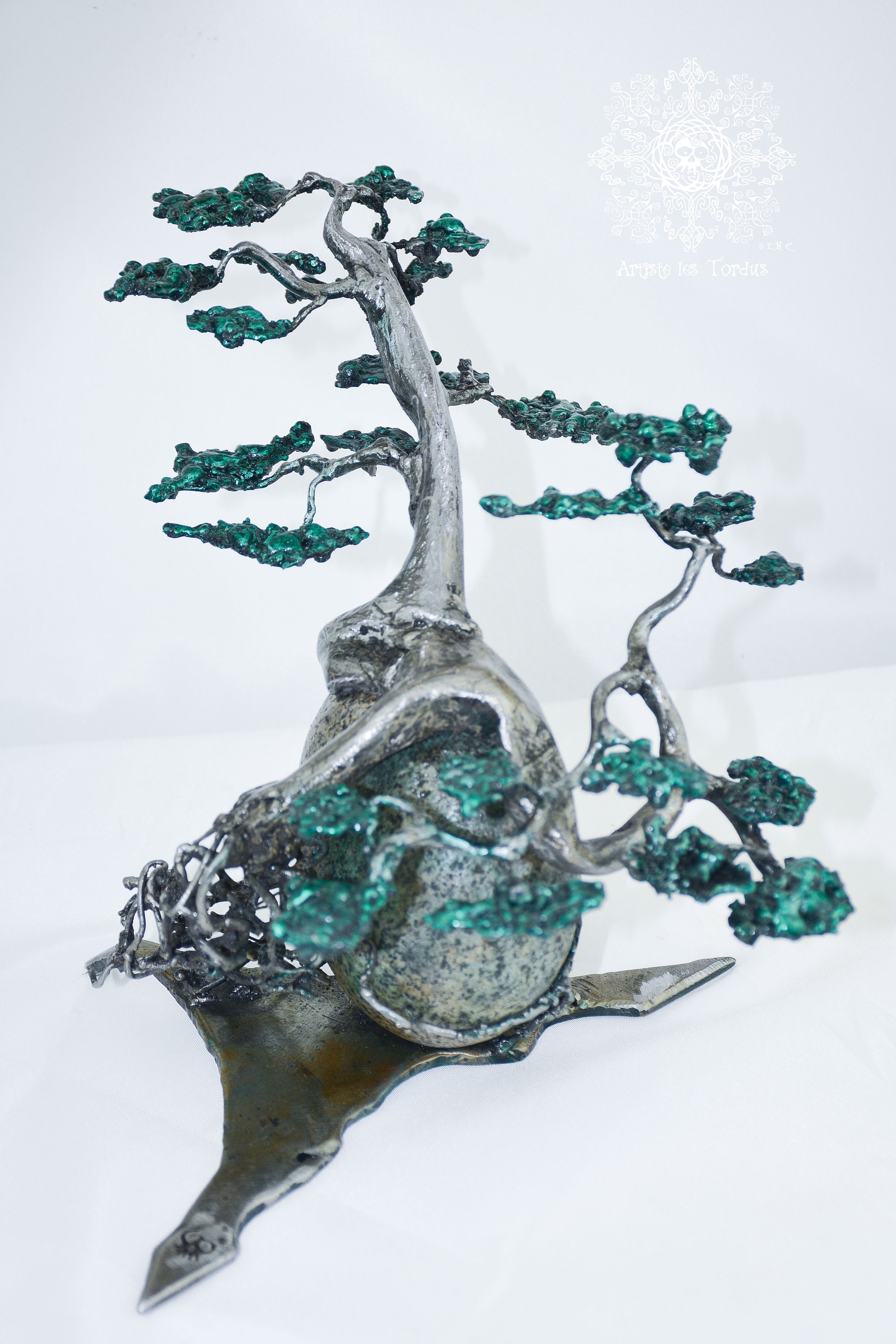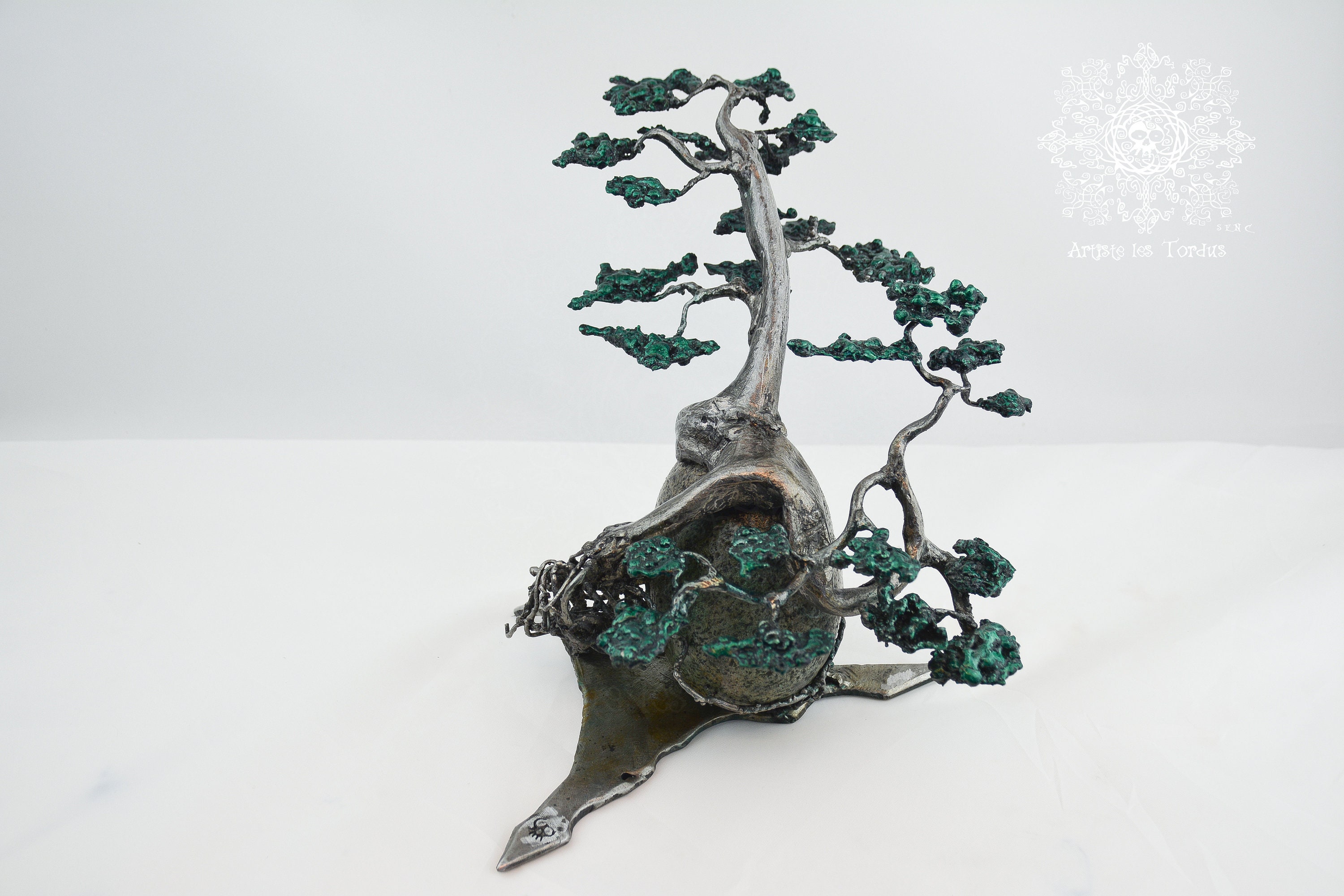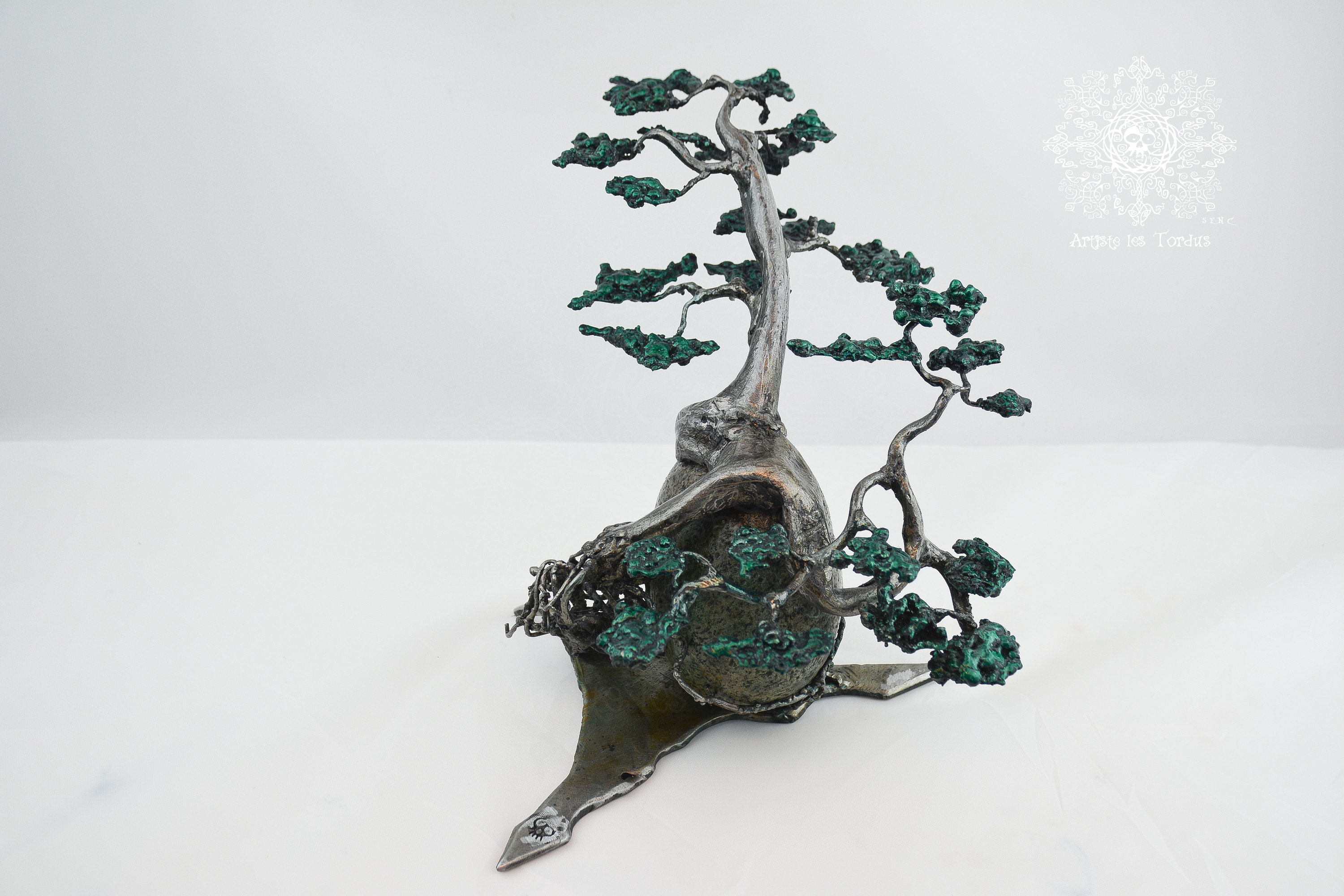 This sculpture is entirely handmade. In metal, the foliage is made of solder and assemble by welding and covered with green paint. The shaft is positioned and welded so as to mimic a tree in suspension and is welded to the steel plate (base), the whole has been covered with 2 layers of sealant. The sculpture is sold with a certificate of authenticity

When unites, the roots and a pebble.

Like the roots of a tree, when a stone rises on their paths, they traverse its surface to perhaps enclose it or to circumvent this pitfall, like a ship skilfully directed by its captain who pursues his instinctive course. Also the rhizome can detect a fault in the rubble and engulf it and by the action of time submerges its cavernous walls and slices in two this cloistered exit, thus make possible the continuity of an artery which opens towards the unexplored, filled with empty coffers or full of great explorers. I will repeat here the old adage - "what is already taken, no longer to take". It is comparison between a pebble and the roots of a plant are similar to our human life, with reference that the roots represent our path of life and the pebble, the obstacles, the trials, the teachings, and all that can constitute on our way a chance to evolved and to become even in uncertainty, an enriched and ascended version of our essence of souls, a better grind in a first time for oneself and in a second step for others.

Algonquin Ro

The complete sculpture measures 24 cm high by 29 cm wide and 22,5 cm deep.

The two little panda, are not part of the room they are present on the pictures to decorate it but are not part of the sculpture



For more details contact us !!!
Returns & Exchanges
I don't accept returns, exchanges, or cancellations
But please contact me if you have any problems with your order.