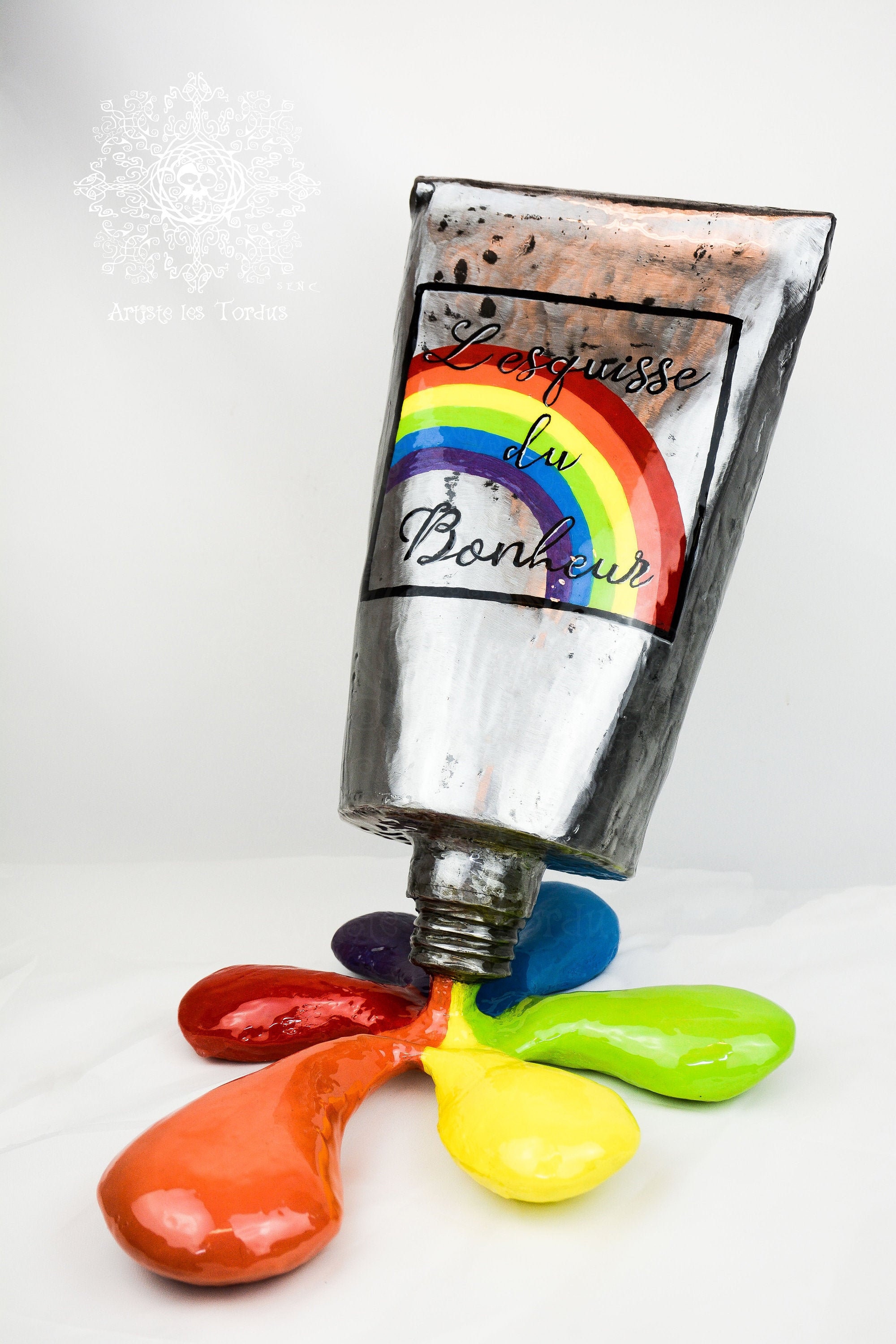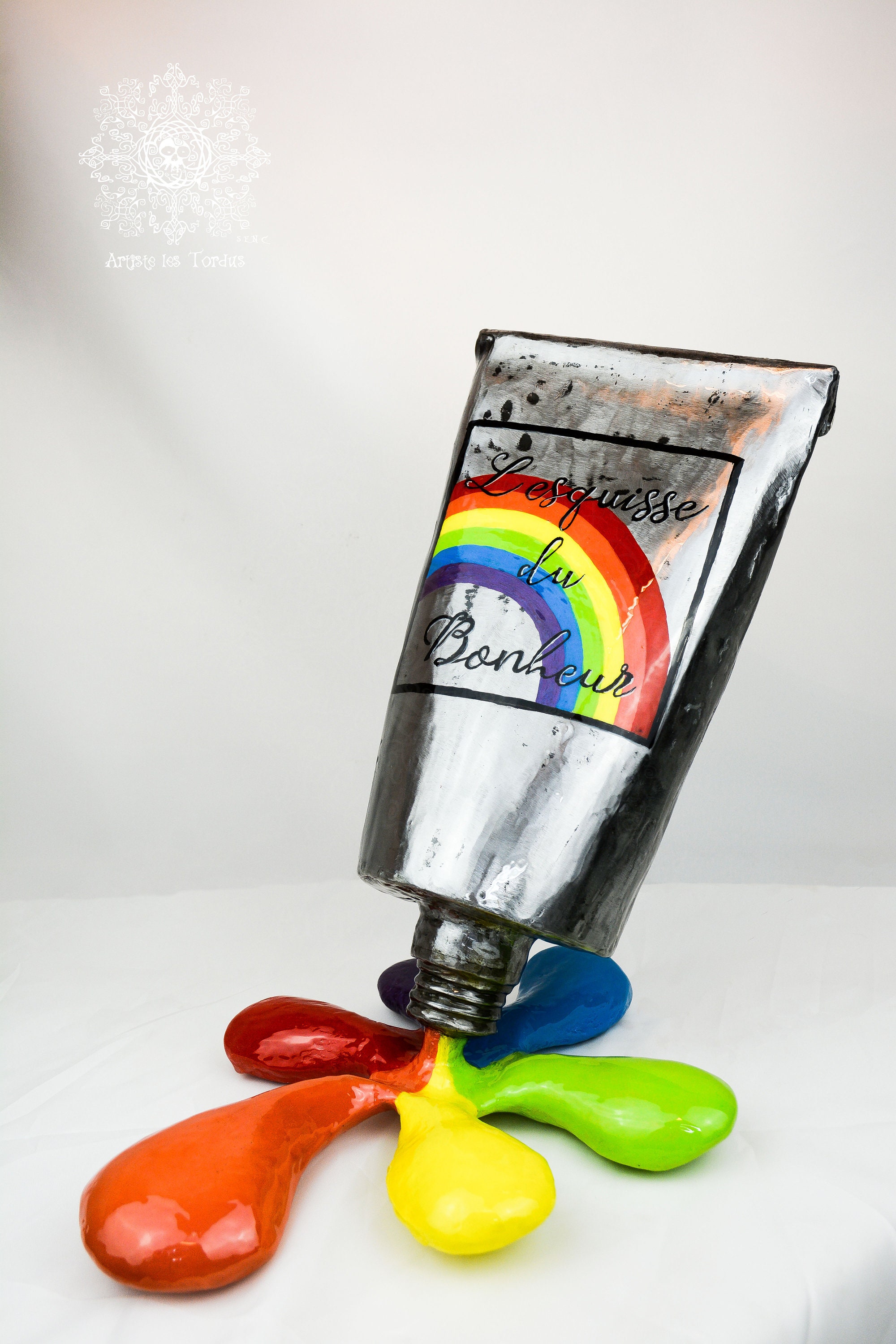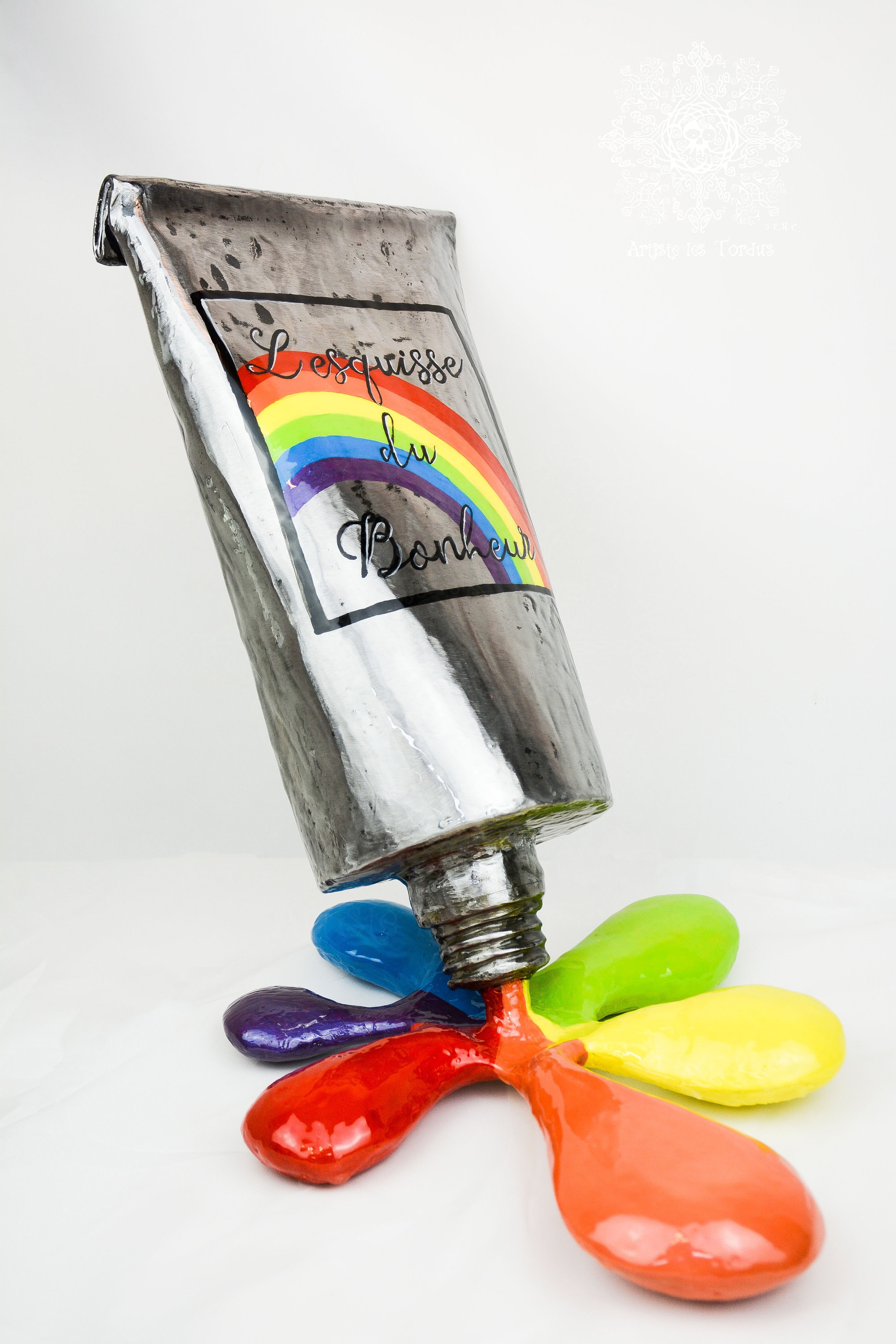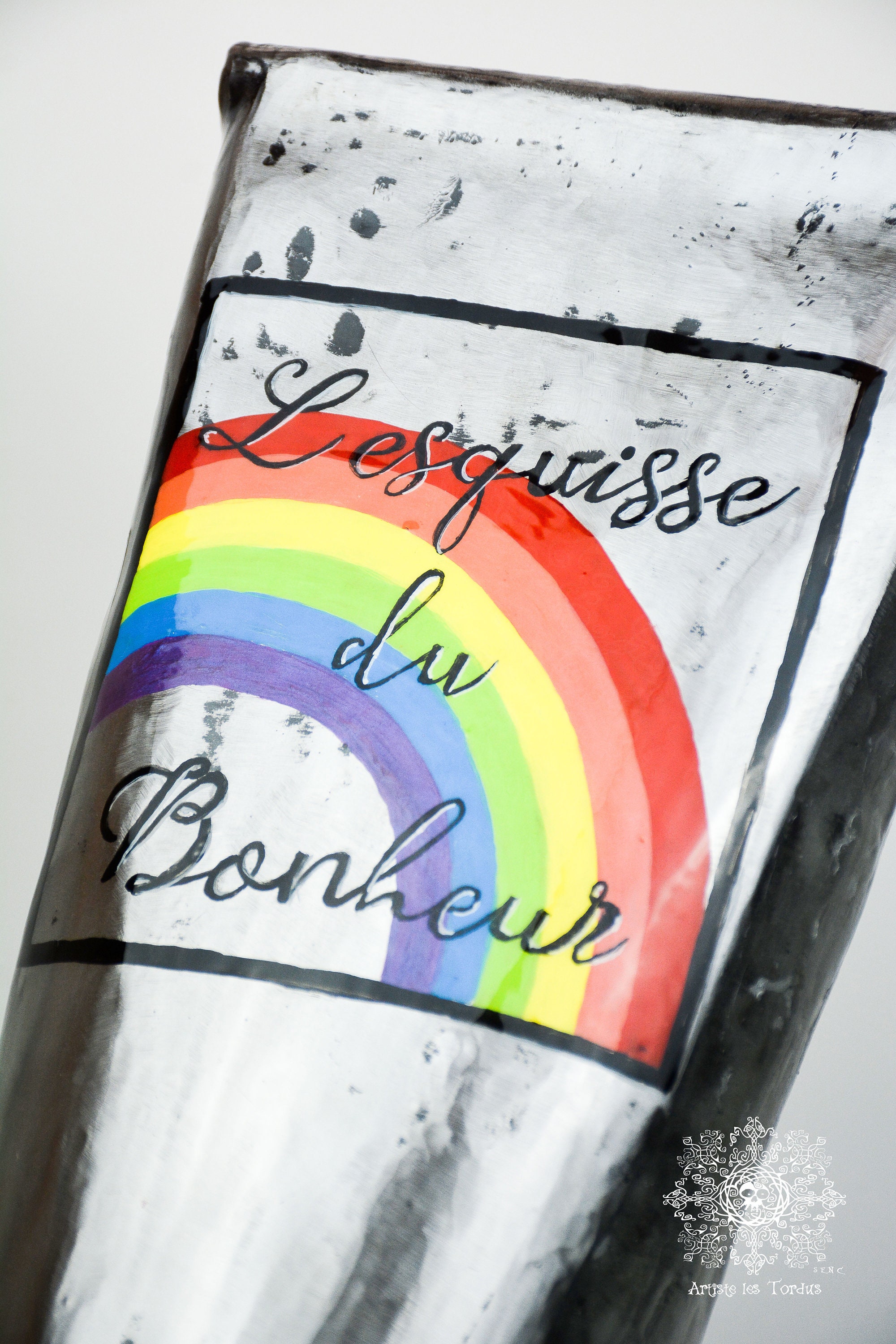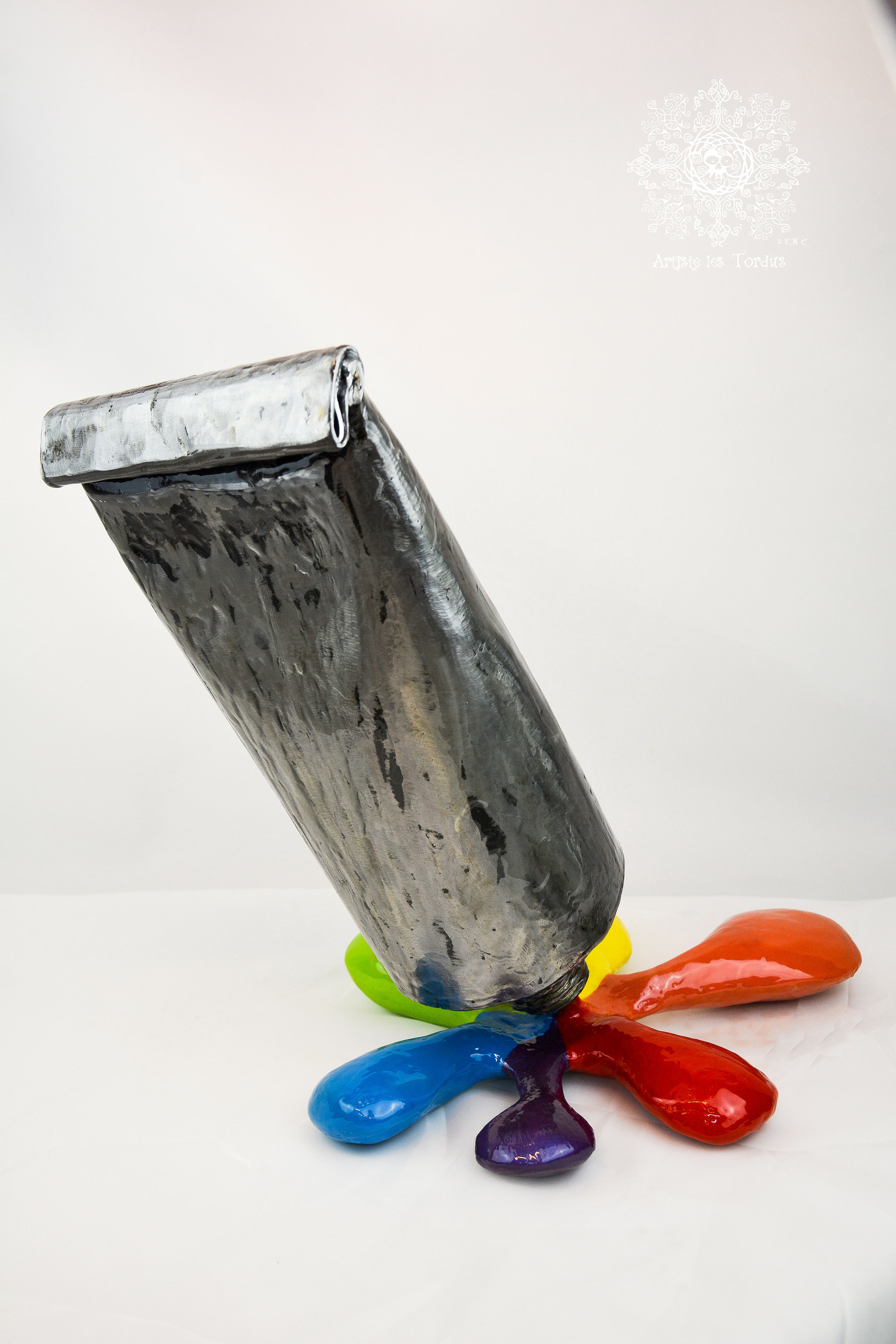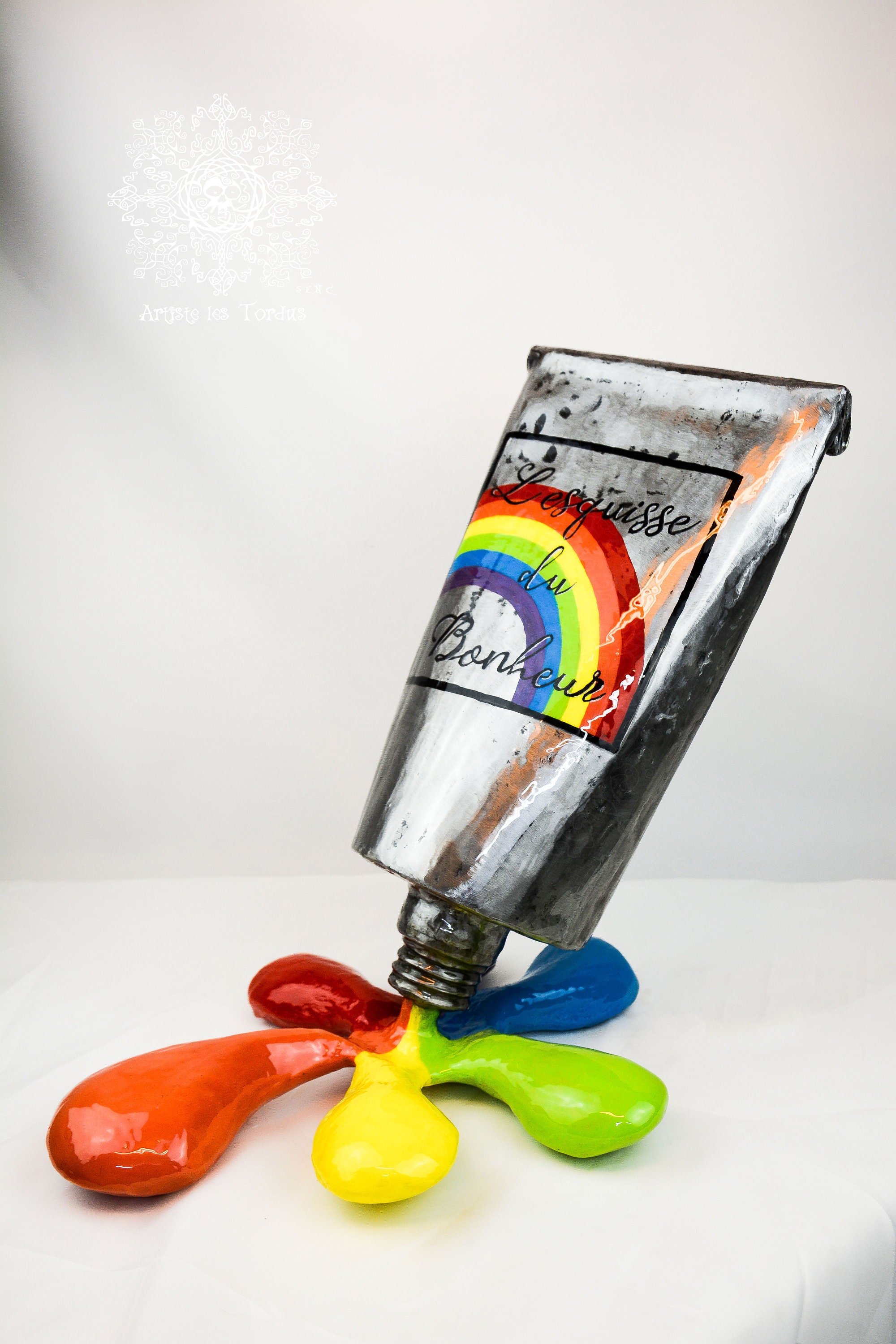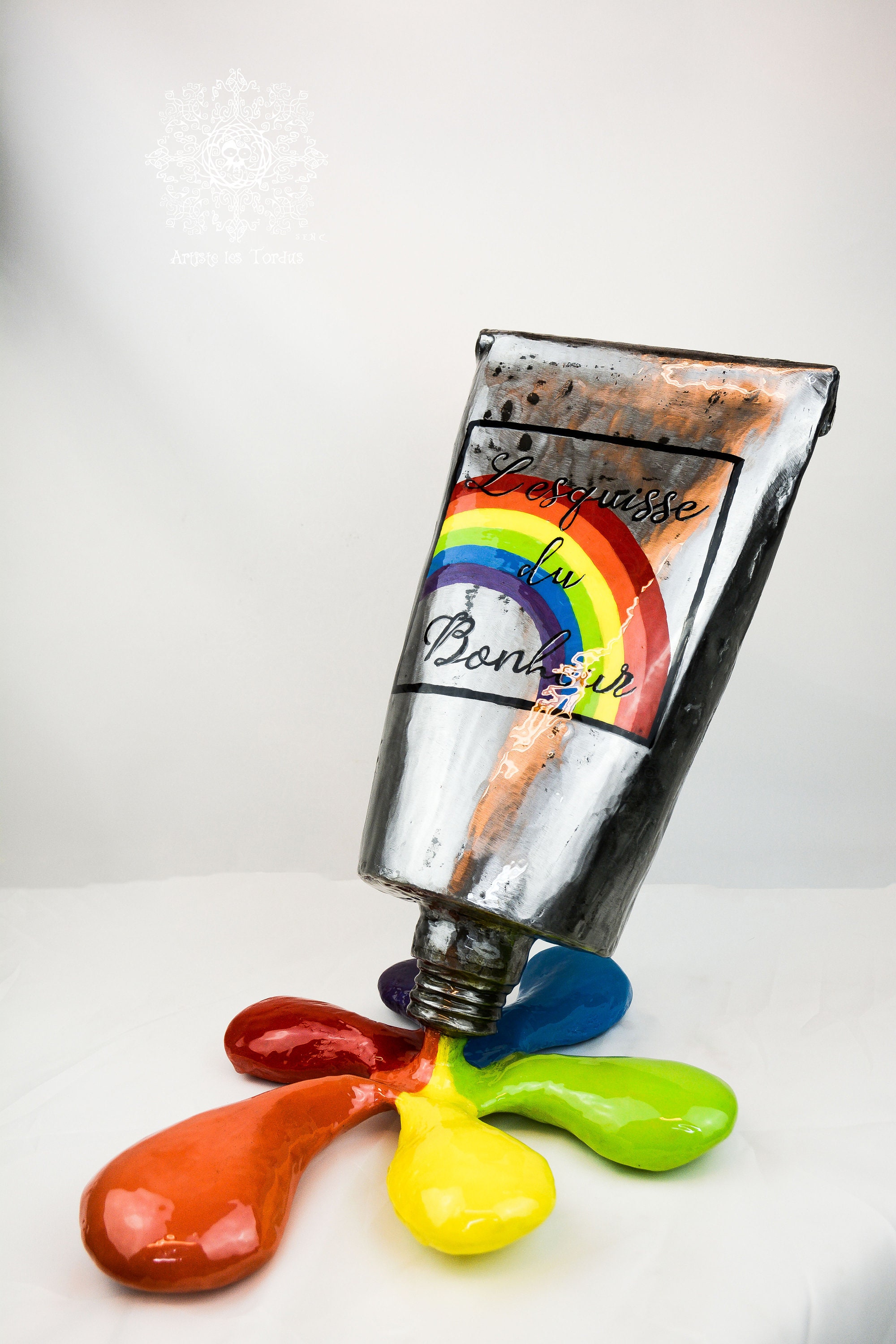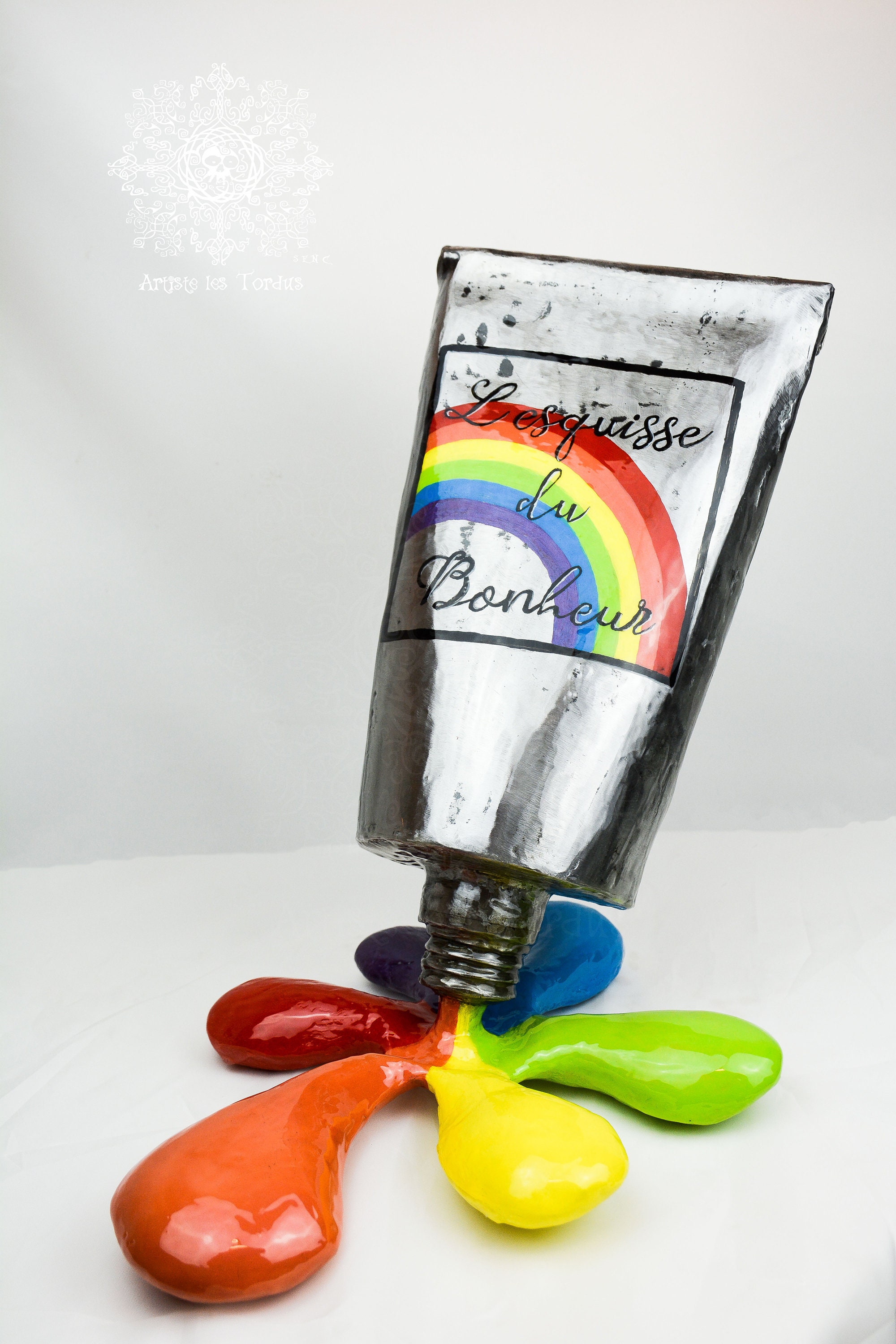 Sculpture completely made of recycled metals. In the form of a huge paint tube. The whole was covered with a layer of lacquer. Its measurements are 39 centimeters high, by 28.5 centimeters wide and 35 centimeters deep. His weight is 4.5kg. Each sculpture is accompanied by its certificate of authenticity, and is packed very carefully. Here is the quote that accompanies it and motivated its unique creation:

The sketch of happiness

The vision of a dream ...
The attraction of an image ...
The sight of a color ...
The word discerned ...
The note of a sound ...
A memory that manifests itself ...
All these first fruits that come before and during creation. They allow the stall of reality !!! They take us beyond ourselves !!! They are our permission, our existence, our certainties, our substance, our truth, the happiness of our nature !!!

The withdrawal of this sketch, becomes a life without hope, without tone, without shine, without nuances, without brightness ...

Everyone can understand the degree of importance of this essence !!! But this is as eminent as feeding or breathing !!!

If you have any questions do not hesitate to contact us !!!
Returns & Exchanges
I don't accept returns, exchanges, or cancellations
But please contact me if you have any problems with your order.