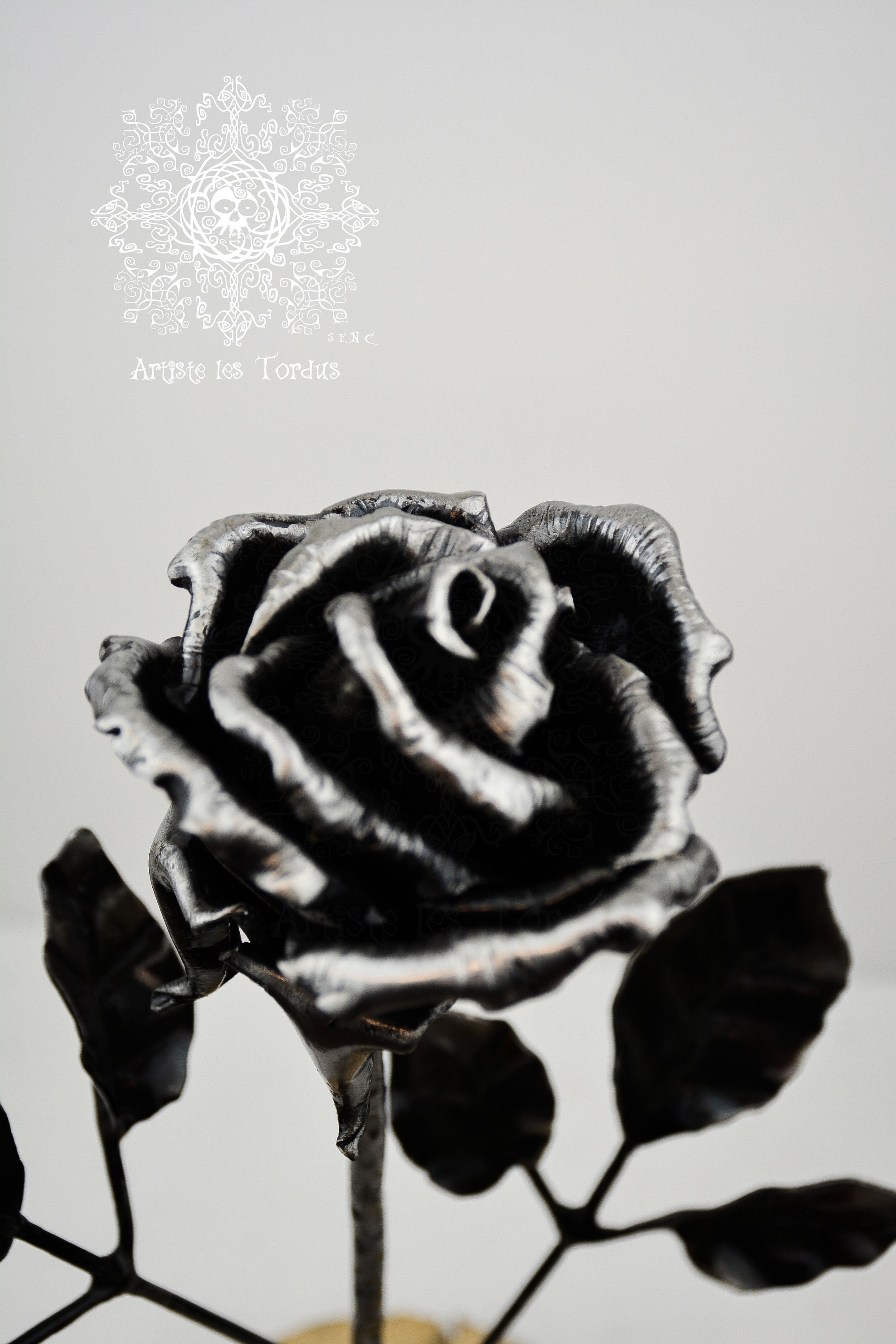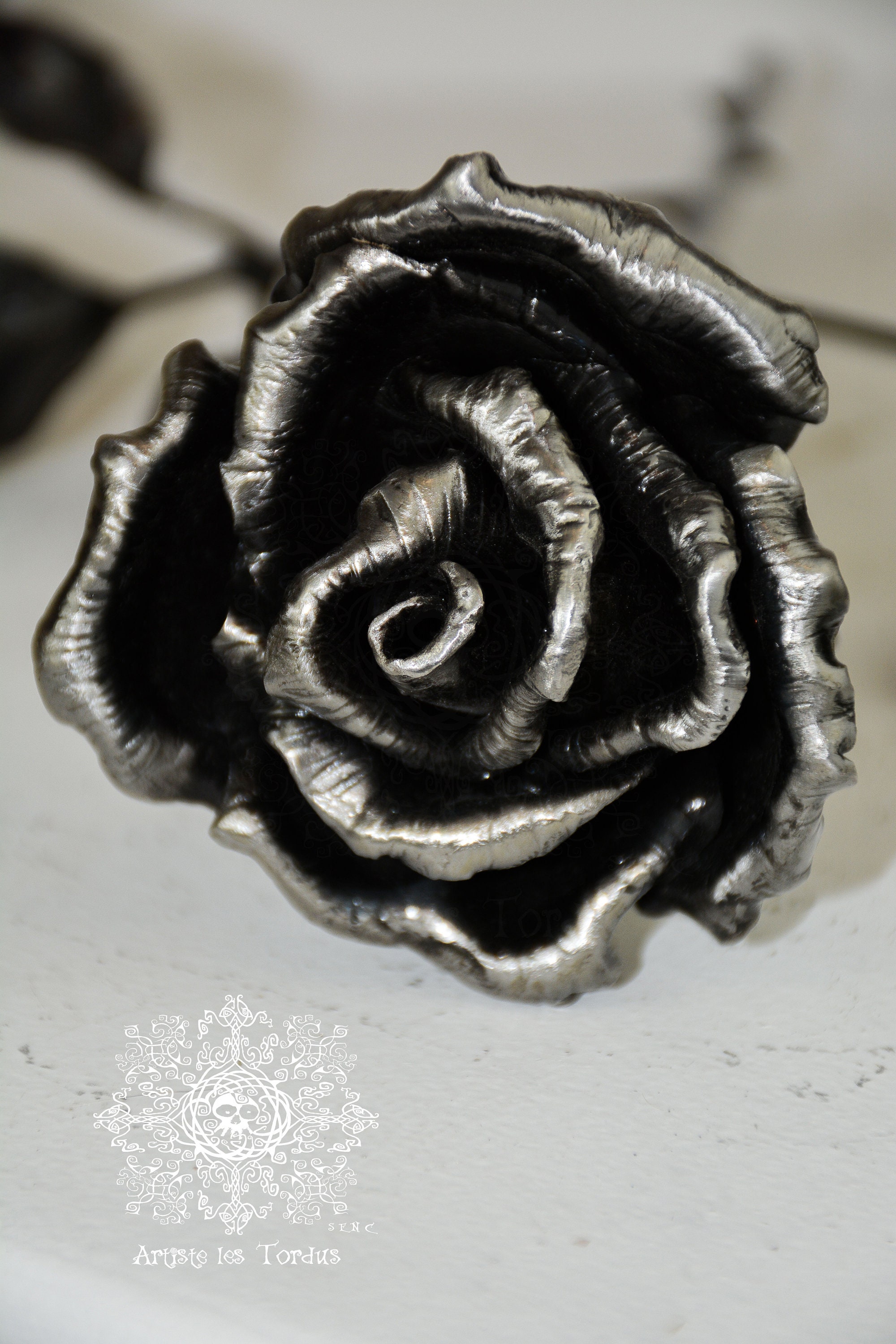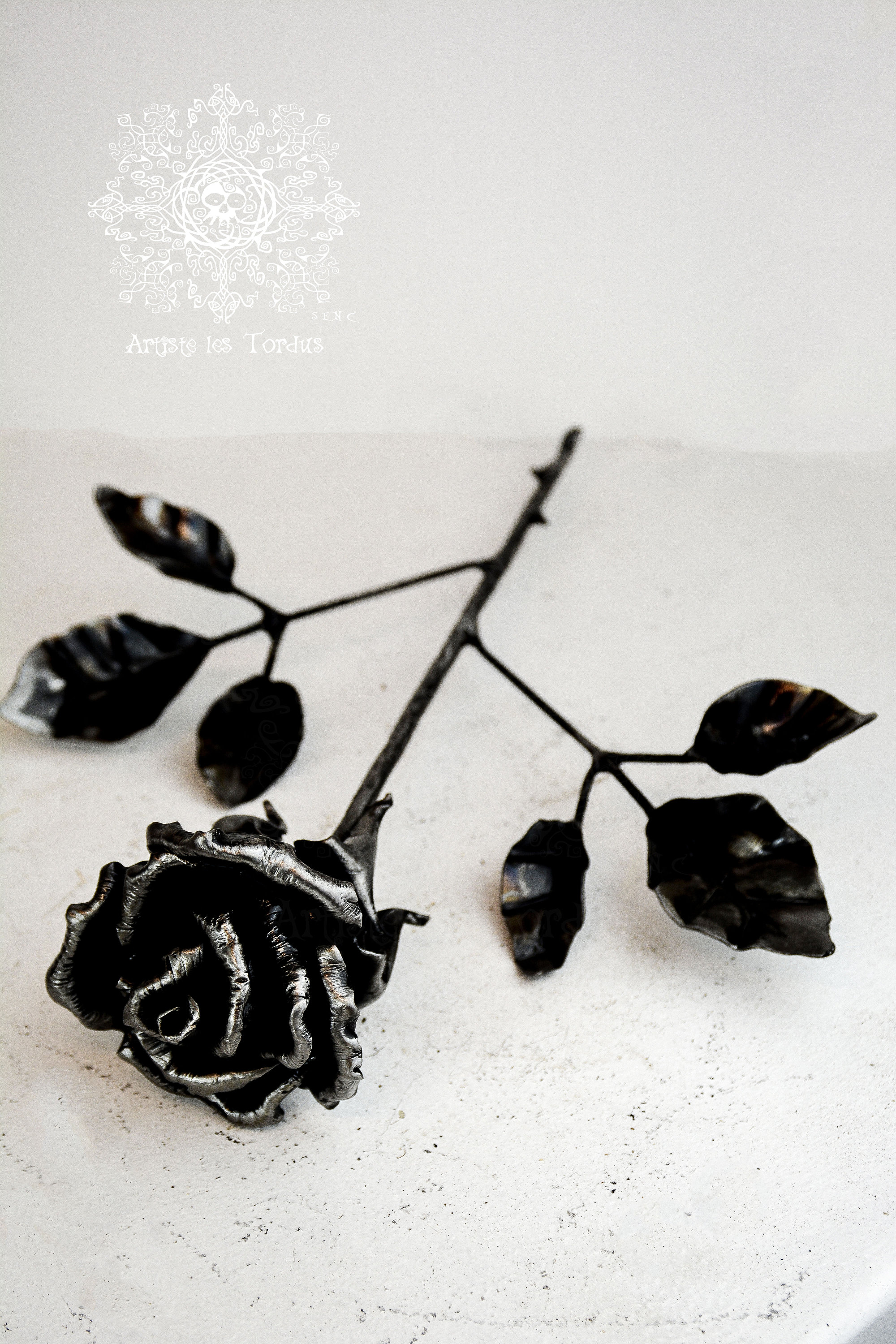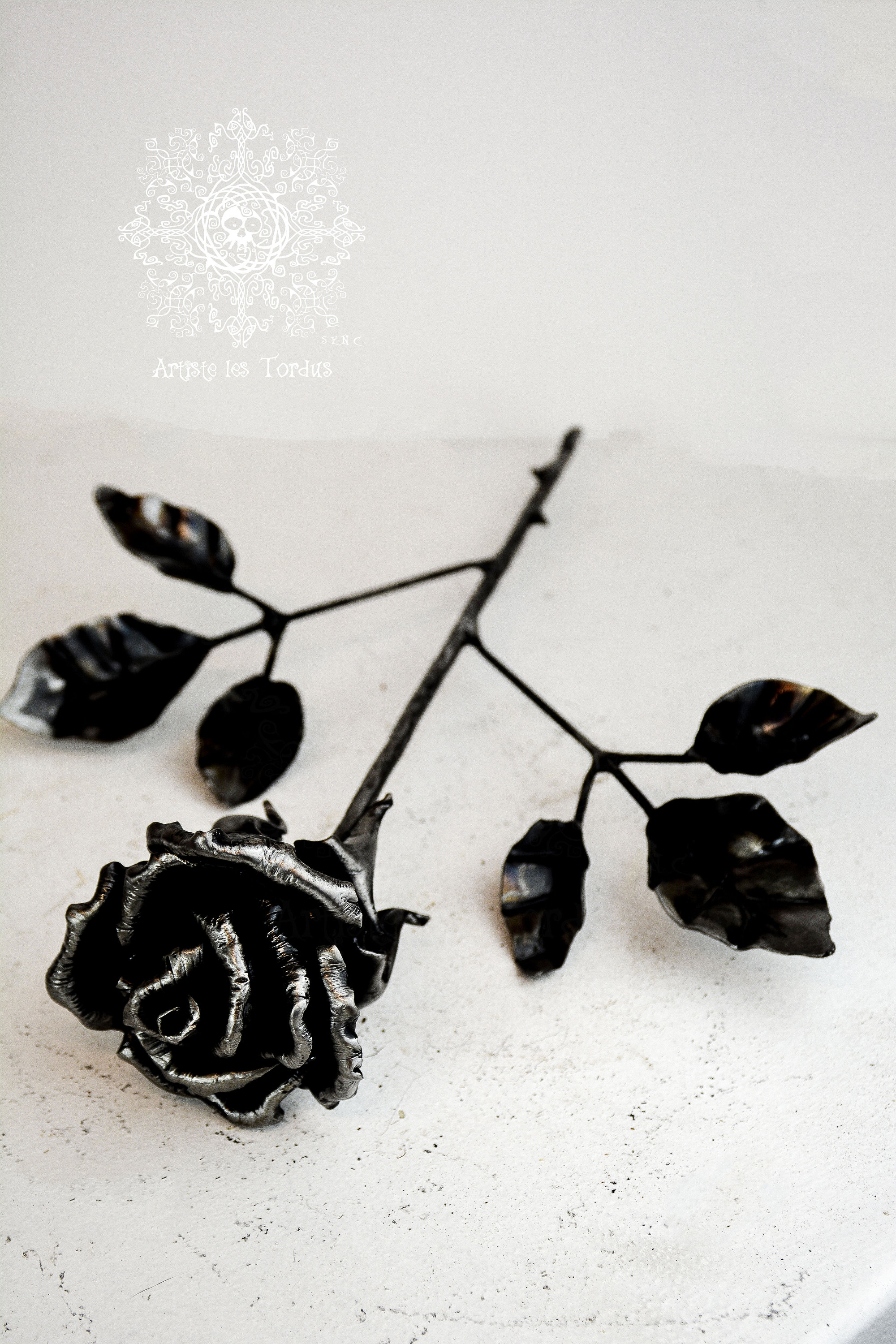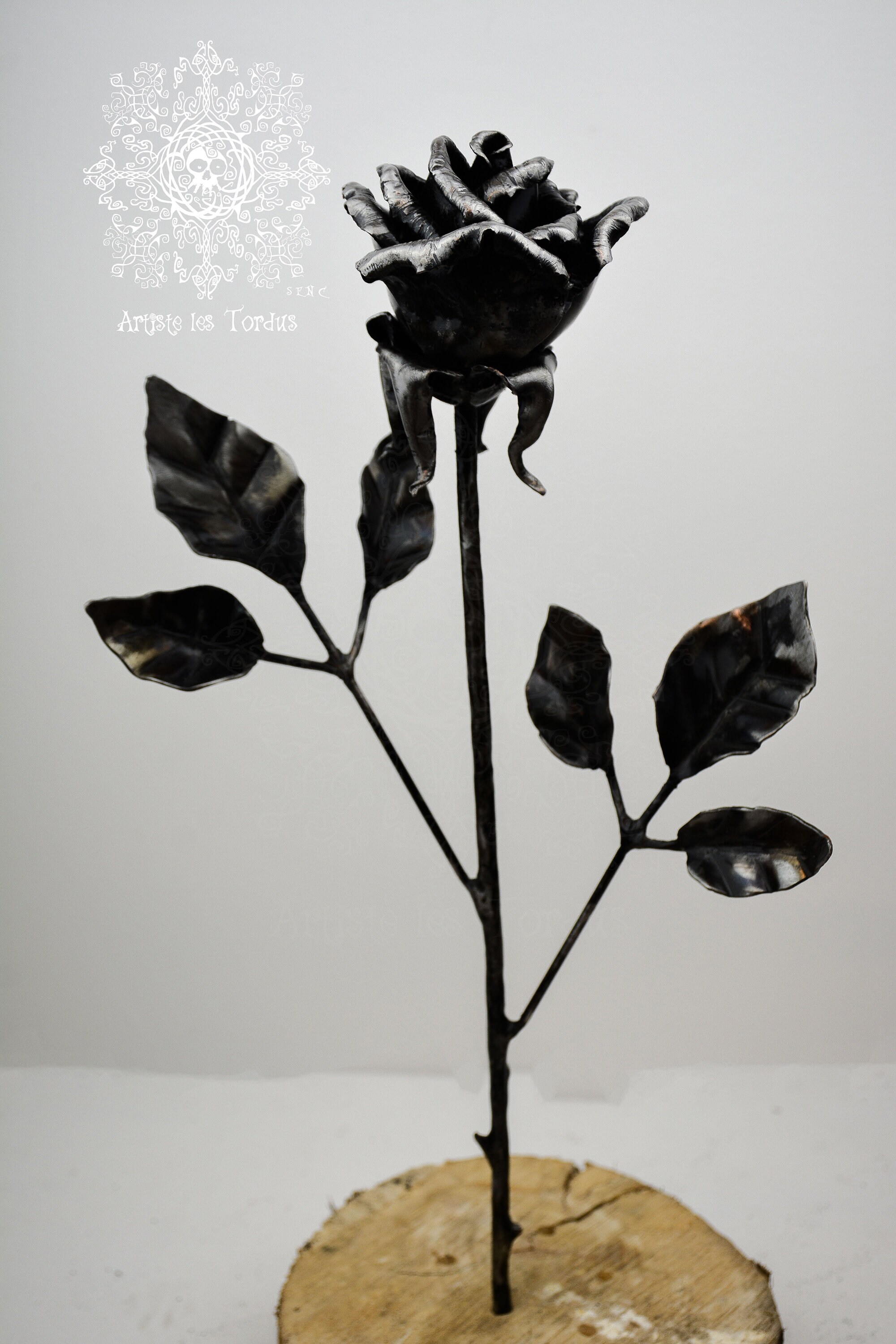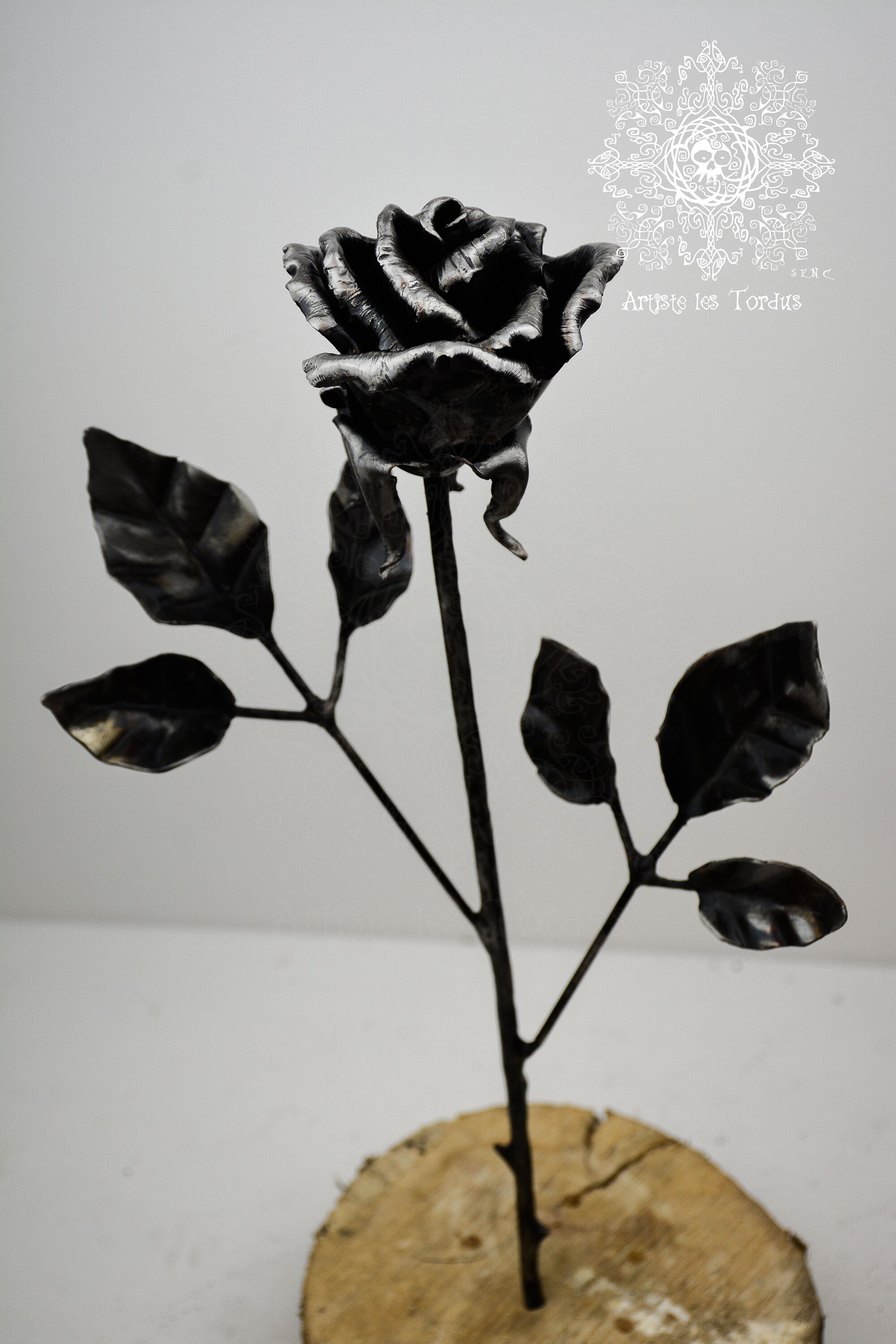 Here are magnificent roses to offer to magnificent people !!! To an everlasting love, offer an everlasting rose !!!

These do not require water or maintenance and never wither. Imagine yourself handing the rose to your loved one and saying: I will love you for as long as it takes this rose to lose its petals!!!

Fully fashioned, cut, assembled by hand petal by petal in smooth steel and forged with love, to give each one a unique soul, for unique individuals !!!

Measuring approximately 16 1/4 inches by 4 inches and weighing about 638 grams, each rose is unique and comes in a lovely gift box ready to offer.

Always more beautiful in real life than in pictures. You will not be disappointed in its quality.

Please send me a message if you have any questions before ordering! I also invite you to visit entirely my Etsy shop for more gift idea and for your decoration. I hope you enjoy looking over my shop and my creations.
Returns & Exchanges
I don't accept returns, exchanges, or cancellations
But please contact me if you have any problems with your order.