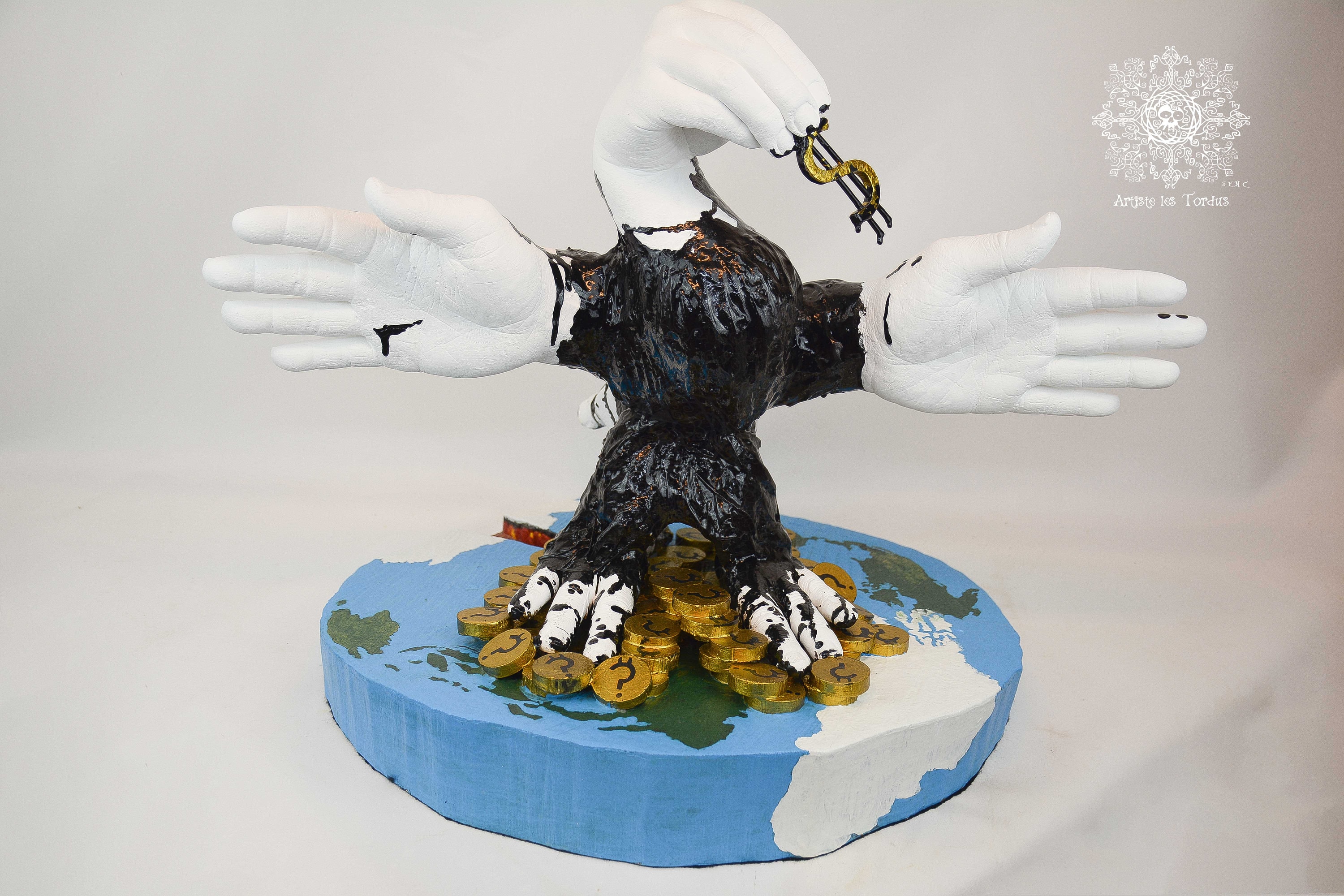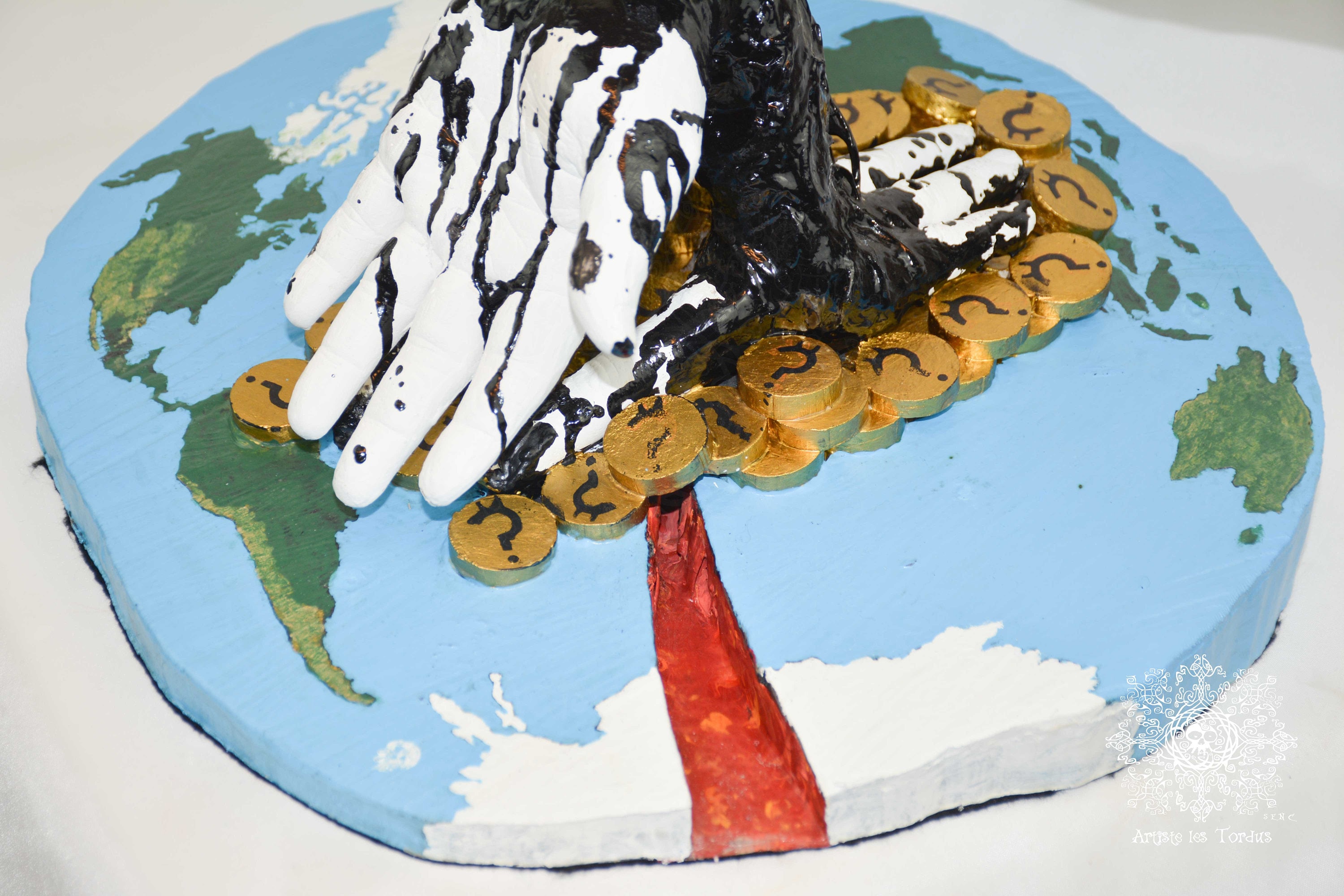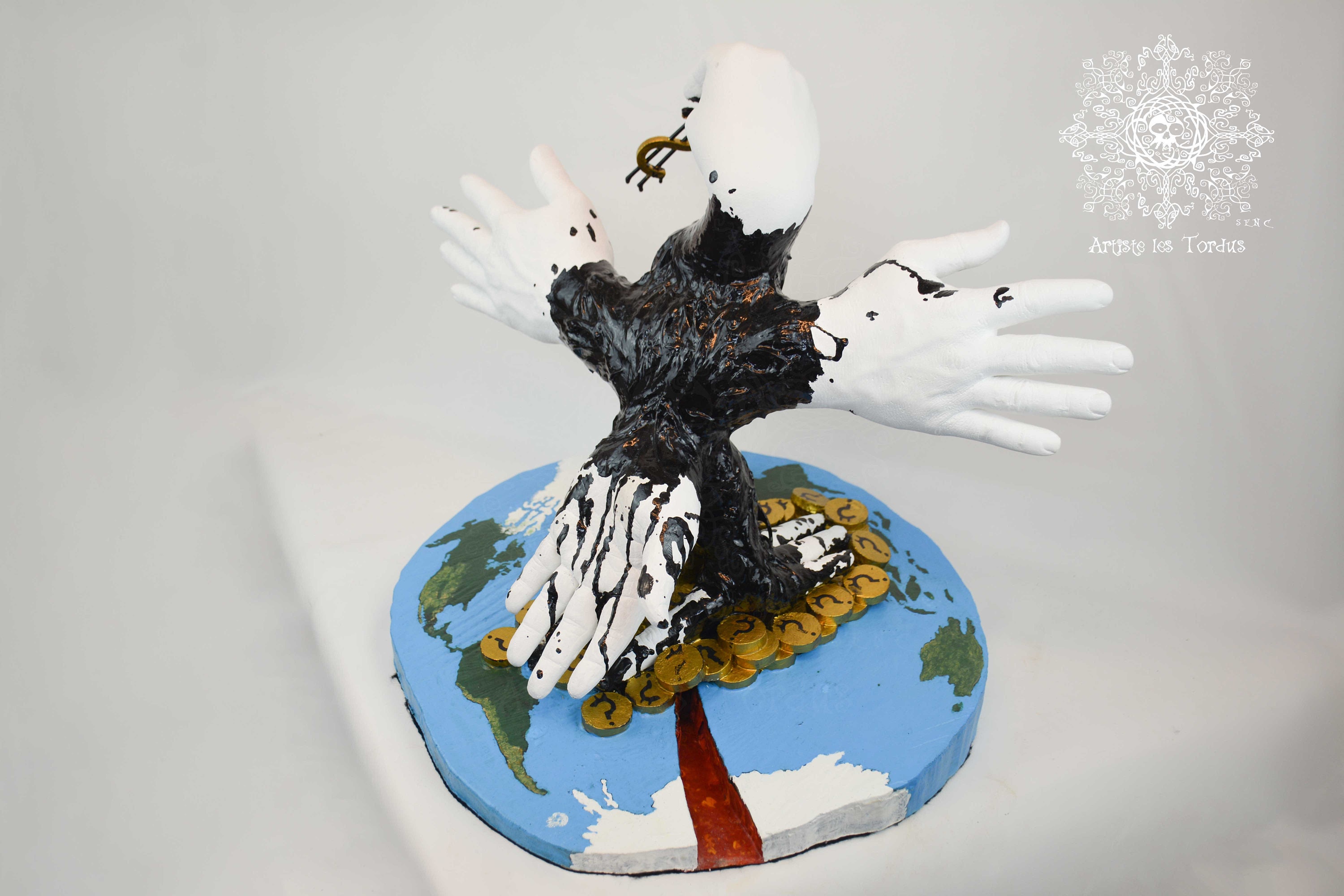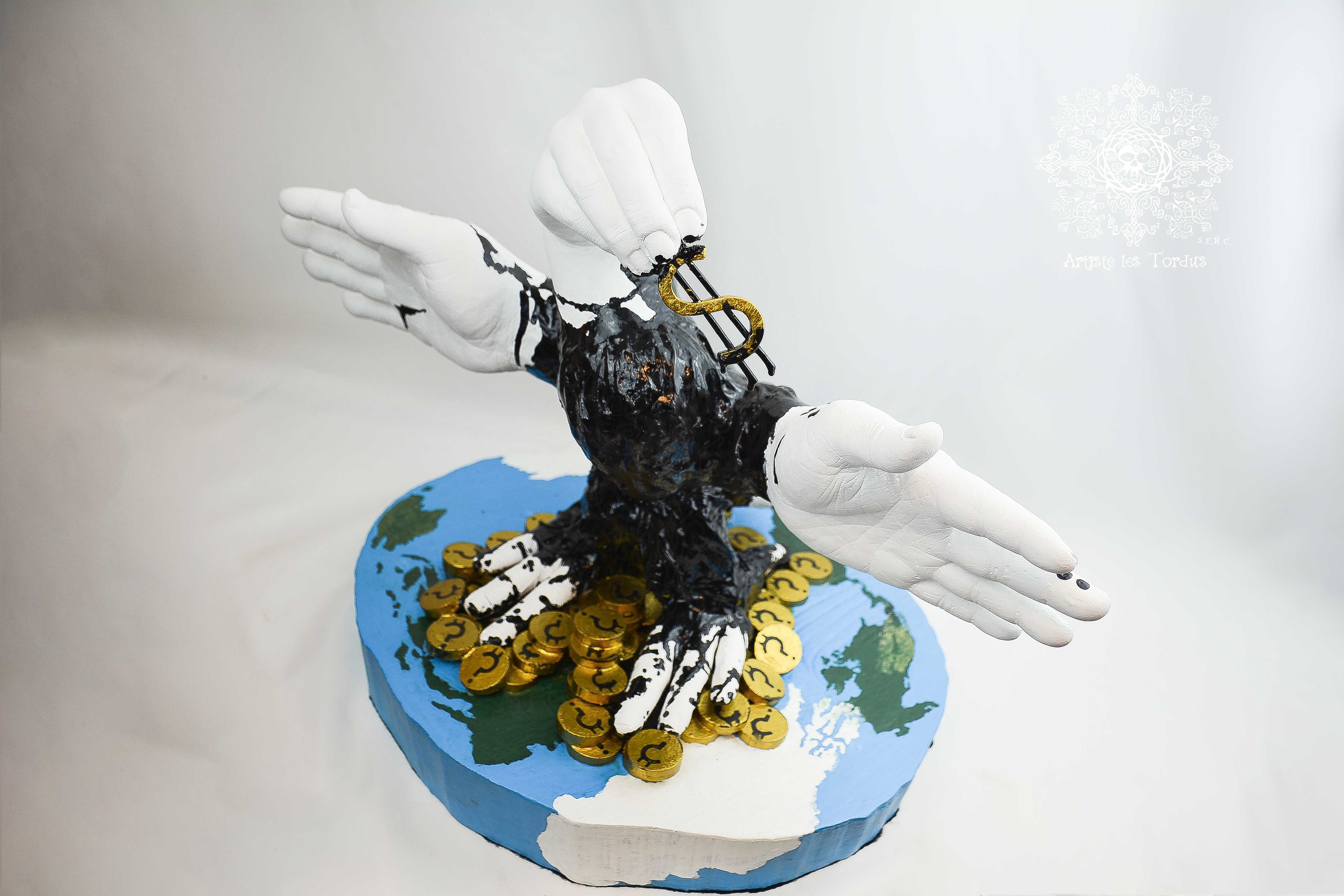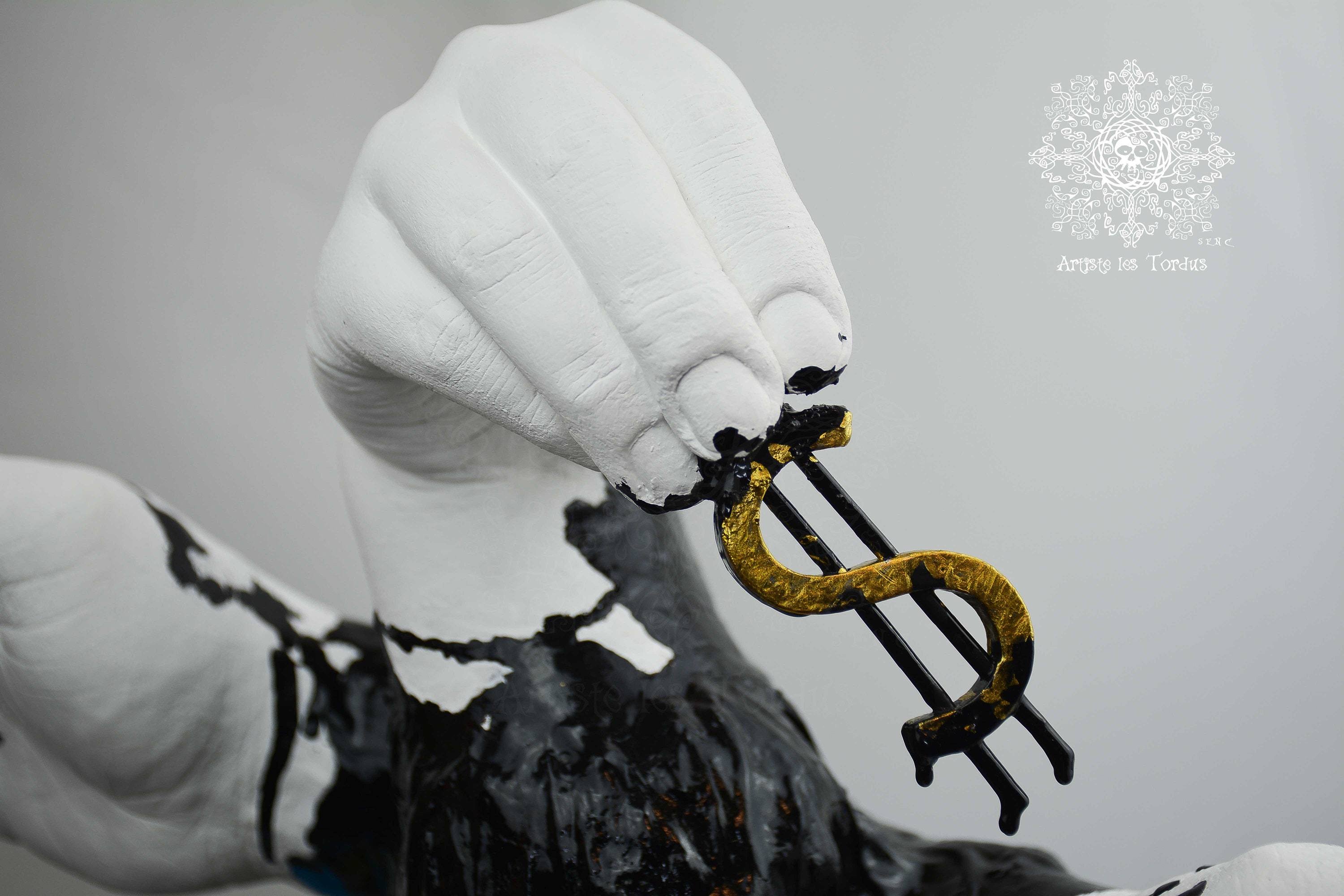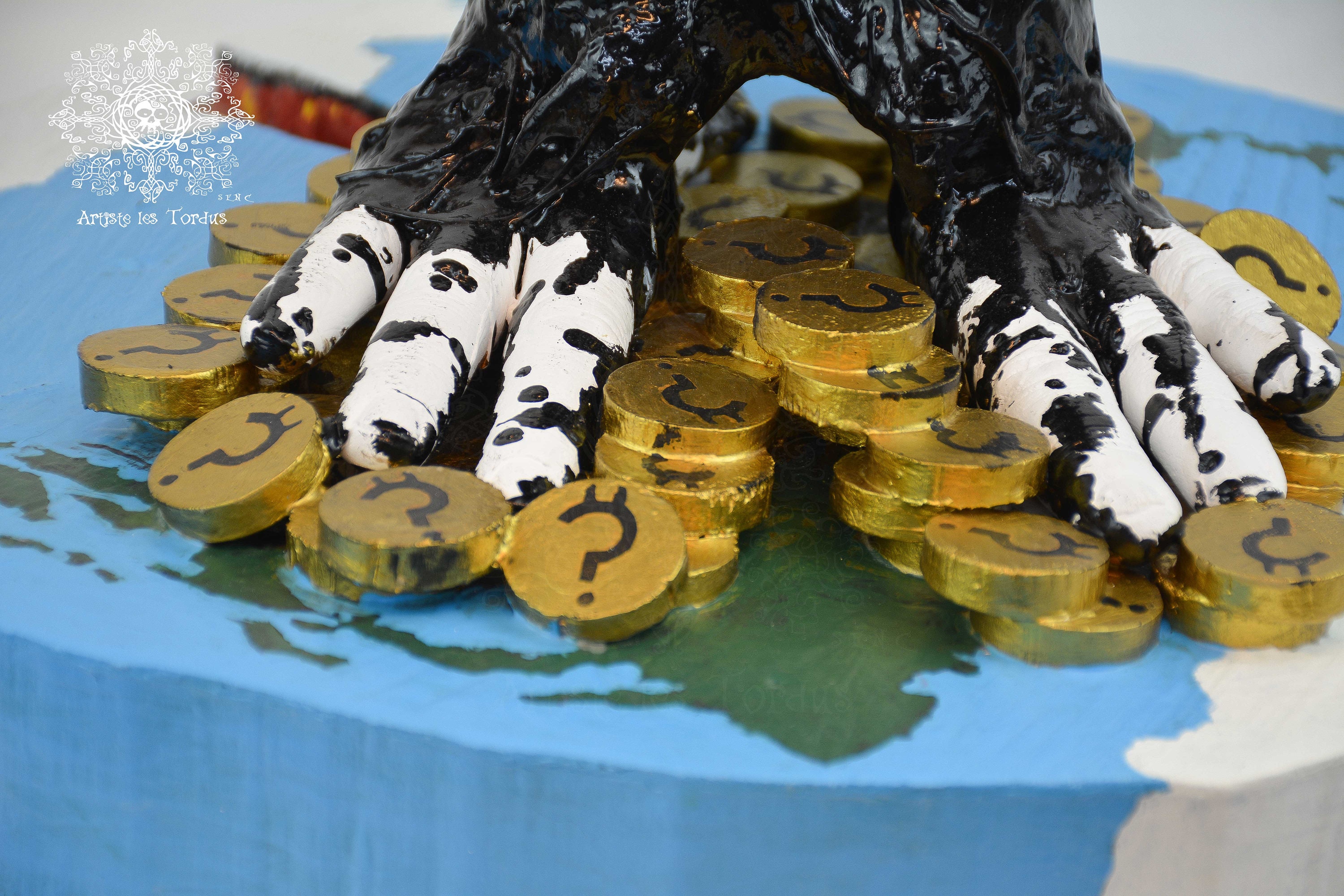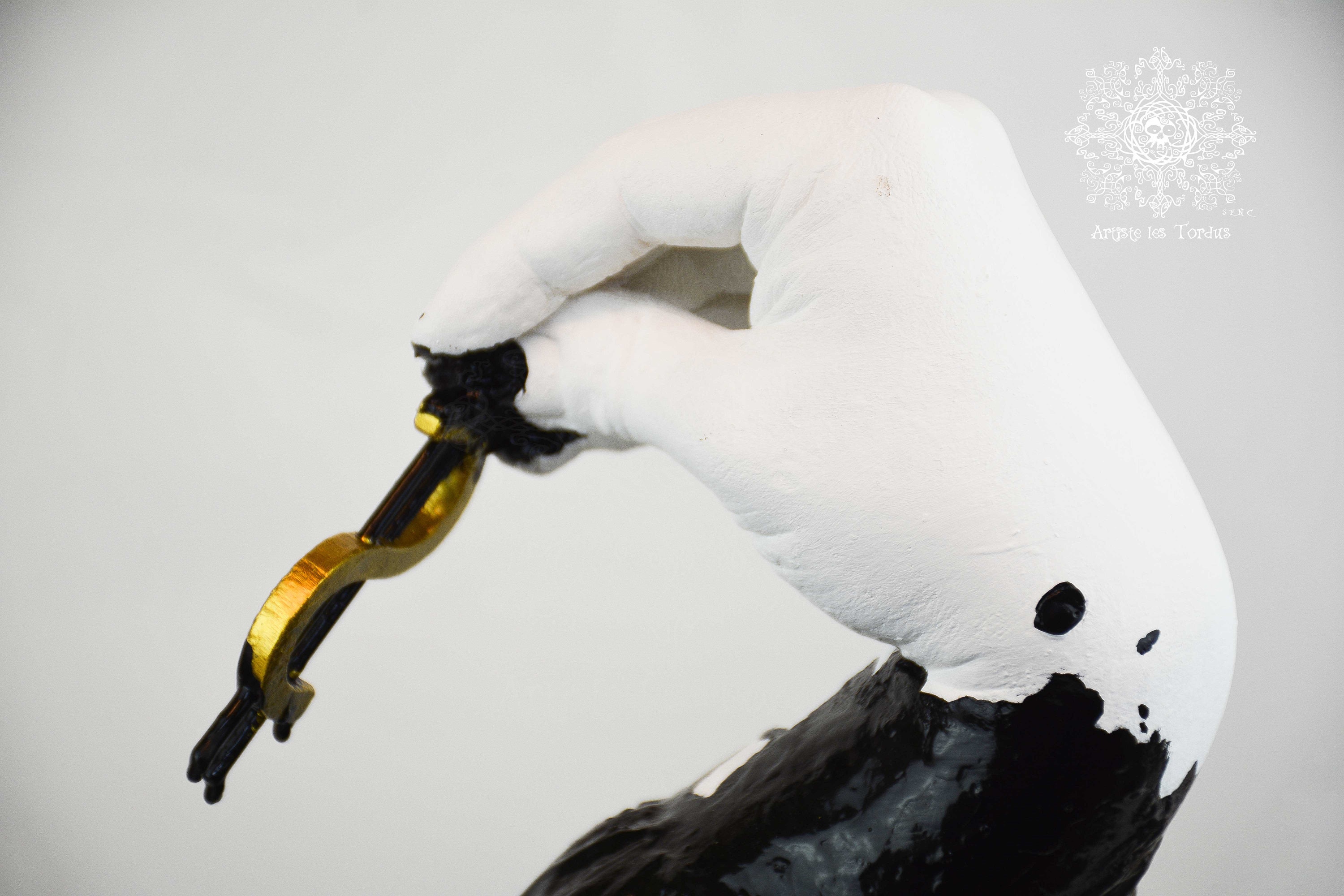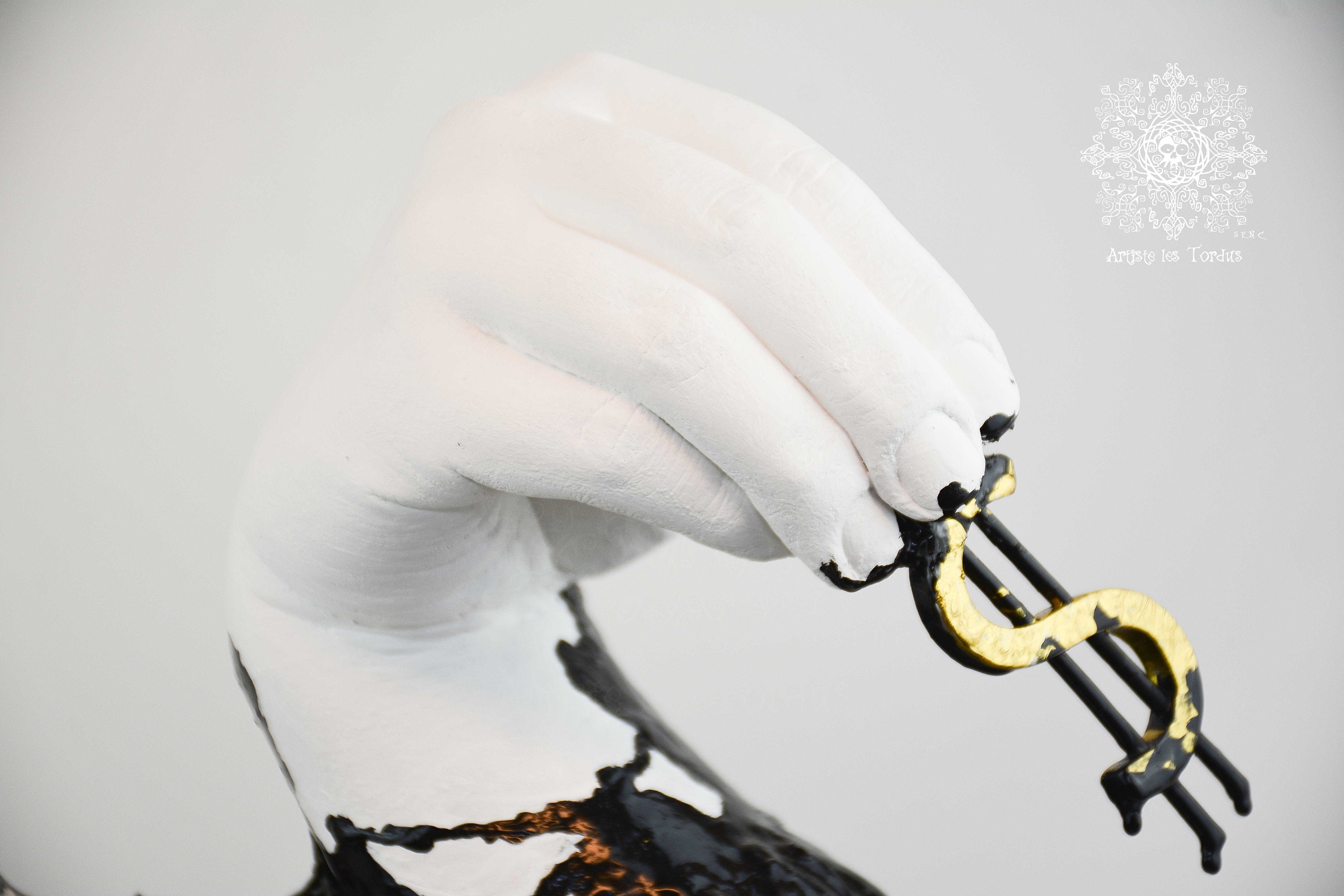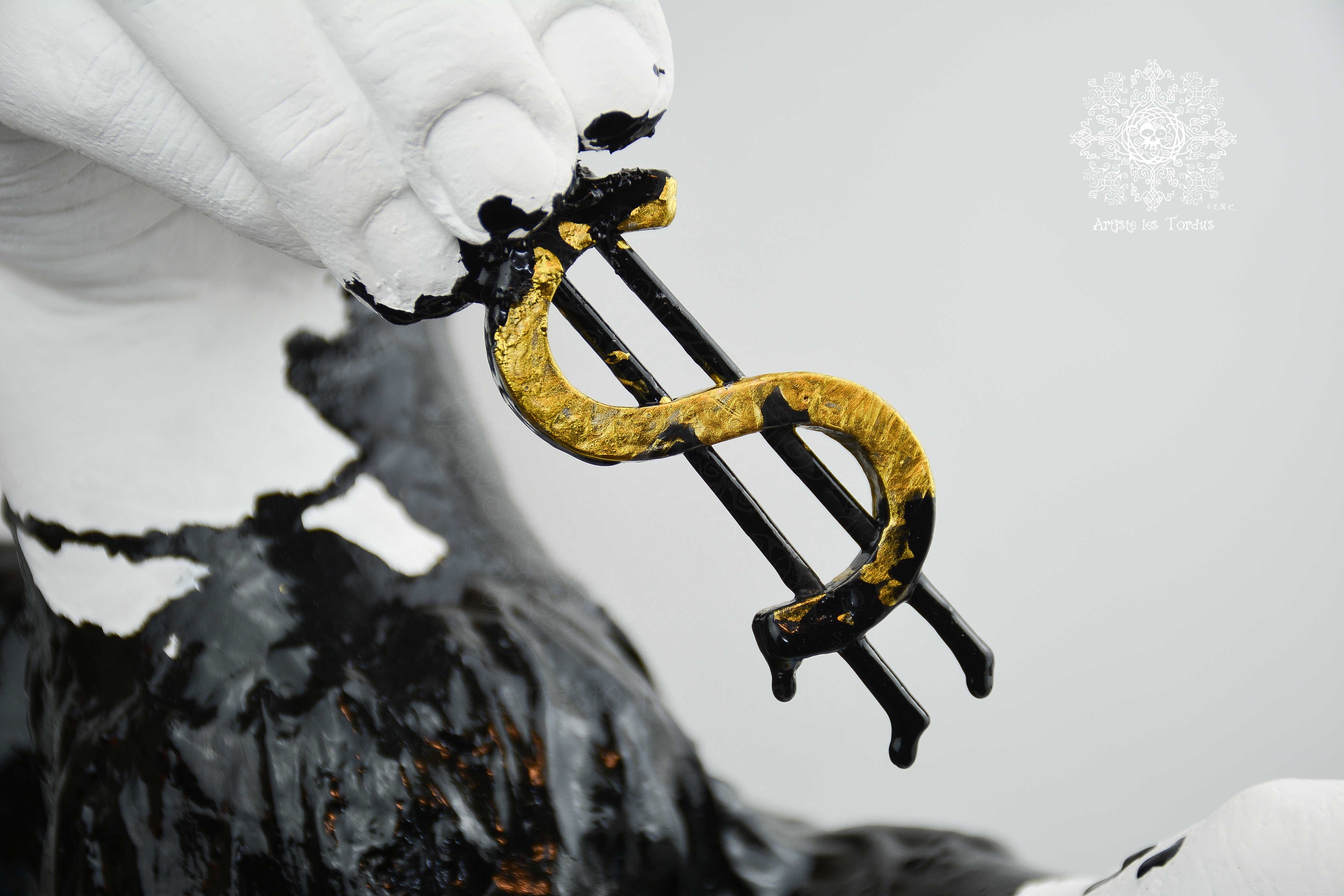 This magnificent sculpture is called "The more it changes, the more it is the same!". The more it changes, the more it is the same !
The human hand takes, it is well known. In the effigy of a raptor in memory of an American dream, which soiled by oil opens its wings and seizes a booty. However, its symbol sows division, power the power. An outer prison for the ascetic, but an inner prison for the Marxist. The dissension could not be greater. Even different, under the veil of cryptocurrency, costuming in futuristic glittering gold. The stubborn masquerade is the same dance of death, the crossroads. Mother earth offering her infant the breast of her natural resources until the overflow of satiety leads her to the tomb. We are just one cycle among many.
Yes, the more things change, the more the same!

Ro L'Algonquin

This sculpture is 45cm high by 55cm wide and 43cm deep. For more information do not hesitate to contact us !!!
Returns & Exchanges
I don't accept returns, exchanges, or cancellations
But please contact me if you have any problems with your order.